Nicaragua El Recreo Jinotega Region, green unroasted
Nicaragua El Recreo Jinotega Region, green unroasted
With a classic Central American profile, this coffee is very fragrant, lightly fruity, and has distinct buttery-sugar scent like a sweet roll. Perfect after dinner or for serving to guests.
Served with ice and creamer, this coffee takes on deep chocolate tones. An excellent candidate for serving Vietnamese style with condensed milk. The Medium Roast is well-balanced and naturally sweet and low in acid. The Deep Forest Roast has strong butter and dark chocolate tones.
El Recreo Estate farm is located in a region known as 'The Coffee Triangle', at an altitude of 1,200 meters above sea level. Nicaragua's northern region is the most fertile in the country, with volcanic soil and luxurious rainforests.
World-class coffee: El Recreo placed in the top 10 in the Rainforest Alliance Cupping Quality contest. We enjoy these beans in Medium or extra-dark roast (which we refer to as Deep Forest... it's a half-step back from French Roast).
Latest Blog Post
Our creative muse demands expression... this is our way of bringing more creative blending to your table (or cup). Read more...
Resources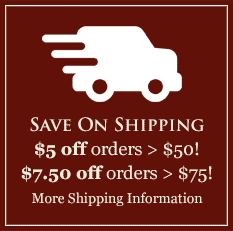 Featured Region
Brazil's Poços de Caldas
There is no other terroir in the world similar to the unique microclimate of Poços de Caldas, which is angled perfectly toward the sun. Poços de Caldas receives sharply divided day and night periods that begin with early morning sun full-on till 4 pm. The soil is enriched by volcanic minerals and rainforest humus. Learn more and browse Brazilian Volcano Coffees here.