Nicaragua El Recreo Jinotega SWP DeCaf, green unroasted
Nicaragua El Recreo Jinotega SWP DeCaf, green unroasted
With a classic Central American profile, this coffee is very fragrant, lightly fruity, and has distinct buttery-sugar scent like a sweet roll. Perfect after dinner or for serving to guests. Develops chocolate tones in slightly darker roasts and especially when served iced.
Swiss Water Process (SWP) is an all-natural, safe, effective decaffeination process with minimal effect on the flavor of the bean. This coffee is head and shoulders above ordinary decafs. Try serving it to your friends and see if they can even tell it's decaf!
Note: We're sorry, El Recreo has exhausted this season's supply of this coffee and we will not have new stock until possibly March 2018.
More Information
El Recreo Estate farm is located in a region known as 'The Coffee Triangle', at an altitude of 1,200 meters above sea level. Nicaragua's northern region is the most fertile in the country, with volcanic soil and luxurious rainforests.
World-class coffee: El Recreo placed in the top 10 in the Rainforest Alliance Cupping Quality contest. We receive the beans unroasted and roast them fresh locally.
Environmentally and socially conscious: El Recreo supports local adult technical education and provides a children's school and a health center to its workers. 30 families live on the estate and receive medical care from the health center's doctors and nurses, as well as nutritional and work safety education. The estate is Rainforest Alliance certified, and the coffee is grown under the shade of indigenous hardwood trees.
Latest Blog Post
Our creative muse demands expression... this is our way of bringing more creative blending to your table (or cup). Read more...
Resources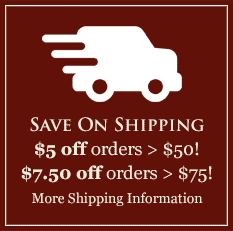 Featured Region
Brazil's Poços de Caldas
There is no other terroir in the world similar to the unique microclimate of Poços de Caldas, which is angled perfectly toward the sun. Poços de Caldas receives sharply divided day and night periods that begin with early morning sun full-on till 4 pm. The soil is enriched by volcanic minerals and rainforest humus. Learn more and browse Brazilian Volcano Coffees here.