Out of Africa, Blended Arabicas - Uganda, Kenya, Tanzania
Out of Africa, Blended Arabicas - Uganda, Kenya, Tanzania
Last of our 2019 Kenya crop! Out of Africa is a perfect blend of high-altitude Arabicas from the birthplace of coffee. This is a Master Roast (Dark) of 3 temperatures, blending Kenya Lenana, Uganda Bududa and Tanzania Peaberry coffees. It is really exceptional - bright, sharp, fragrant, and persistent on the palate.
All 3 of these origins come from regions where new co-ops are helping people lead better lives, with the help of outside agencies who have donated processing equipment, provided technical assistance and education, and paid fair prices for the crop over long-term contracts so farmers and their families are guaranteed living wages all year long. This is the future! This is how coffee can change the world for millions of people.
8 oz bags, please choose drip or whole bean. Medium caffeine.
Customer Reviews
Write Review
Tasty yet mild

I like a substantial cup of coffee in the morning - full of flavor with little to no acid. This one is great. It has all the flavor and no detectable acid nor bitter aftertaste. A real winner !

Posted by Unknown on Nov 21st 2019

Tasty!

I did not know what to expect when I made this coffee for the first time, but what was created was a flavorful, satisfying coffee with little to no acid. This will be a repeat order !

Posted by Unknown on Nov 6th 2019
Latest Blog Post
We're doing everything we can to help! Read more...
Resources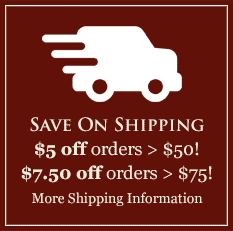 Featured Region
Brazil's Poços de Caldas
There is no other terroir in the world similar to the unique microclimate of Poços de Caldas, which is angled perfectly toward the sun. Poços de Caldas receives sharply divided day and night periods that begin with early morning sun full-on till 4 pm. The soil is enriched by volcanic minerals and rainforest humus. Learn more and browse Brazilian Volcano Coffees here.