Papua New Guinea Grade A, new crop
Papua New Guinea Grade A, new crop
The new 2018 crop is here! The care put into finishing and selecting these coffee is amazing, they are among the cleanest crops we have ever seen.
Papua New Guinea coffee is descended from Jamaica Blue Mountain plants, which are a sub-variety of Arabica unique to only a few locations in the world. Jamaica Blue Mountain is possibly the second-most-expensive coffee region after Kona. Both of these regions produce superlative coffee but their growing areas are very limited. We have had many customers tell us that actually prefer this Papua New Guinea to Jamaica Blue Mountain. Save money and get an extraordinary taste profile! Hints of melon, citrus and tea in lighter roasts. Hints of chocolate and caramel in darker roasts.
8 oz roasted coffee, select Medium Roast or new Harlequin Roast, which is an artisan combination of Dark and City roasts.
More Information
Actual airstrip in the Eastern Highlands
This exciting new coffee grows wild in the mountains of Papua New Guinea's Morombe province, at altitudes ranging from 3,000 to 6,000 feet. Because they are wild-grown, they have never been treated with pesticides or fumigated.
The taste is stunning. Exceptionally low-acid, richly aromatic, and full-bodied, with notes of chocolate and fruit. These beans are descendants of the same stock as Blue Mountain and share its smoothness and drinkability.
The remote regions of the Eastern Highlands are often only accessible by small plane. Overland trade routes are rife with danger. It is important to buy origins that are certified, as many of the sources from PNG are from bandits or misappropriated stock.
Latest Blog Post
Direct Trade is the wave of the future, and is picking up speed. It may just save hundreds of thousands of farming communities around the globe. Read more...
Resources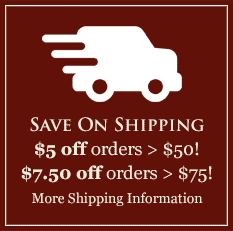 Featured Region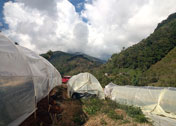 Costa Rica's Dota Tarrazu Region
"Tarrazu", like Champagne, is a restricted term that can only apply to the highly-prized coffees grown in one small mountainous region. With your help and ours, our Tarrazu coffee farmer is expanding his farm to the great benefit of the local people, the environment, and the coffee species. Learn more and browse our Costa Rica Dota Tarrazu coffees here.