Papua New Guinea Grade A, Wild-Grown
Papua New Guinea Grade A, Wild-Grown
Papua New Guinea coffee is descended from Jamaica Blue Mountain, which is a variety of Arabica. Jamaica Blue Mountain is possibly the second-most-expensive coffee region after Kona. Both of these regions produce superlative coffee but their growing areas are very limited. We have had many customers tell us that actually prefer this Papua New Guinea to Jamaica Blue Mountain. Save money and get an extraordinary taste profile!
8 oz roasted coffee, medium roast.
Latest Blog Post
We're doing everything we can to help! Read more...
Resources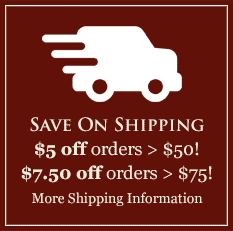 Featured Region
Brazil's Poços de Caldas
There is no other terroir in the world similar to the unique microclimate of Poços de Caldas, which is angled perfectly toward the sun. Poços de Caldas receives sharply divided day and night periods that begin with early morning sun full-on till 4 pm. The soil is enriched by volcanic minerals and rainforest humus. Learn more and browse Brazilian Volcano Coffees here.