Papua New Guinea, green unroasted
Papua New Guinea, green unroasted
These wild-grown, triple-picked (only the ripe beans each time) from the Jiwaka Province atop the Waghi Valley are extraordinarily "clean" and have that superb Blue Mountain varietal taste profile we all know and love so well, blended with Typica and balanced for gentle but pleasing acidity, slight hints of melon, citrus and tea. One of our top sellers in every market.
This year's crop is smaller beans than in previous years, reflecting the fact that this was a difficult year for PNG's weather and growing season. But we often love smaller beans when in fact it was adverse weather conditions that produced them, because they seem more vibrant and denser in flavor. This is an incredibly delicious coffee and one of our favorite Papua crops to date.
Please select 1 or 3 pounds.
Please note: We are temporarily out of stock and are waiting for a new shipment which is 5 weeks overdue....
More Information
.
The taste is stunning. The varieties collected are Typica, Bourbon and Arusha Arabicas. The bushes grow largely wild and no pesticides are chemicals are used. Exceptionally low-acid, richly aromatic, and full-bodied, with notes of chocolate and fruit.
All the coffee cherries are pulped, washed, soaked and sun dried to 11 percent moisture content. The coffee is then stored unhusked for transportation to a central processing mill in Goroka, approximately 120 miles away in the Eastern Highlands Province, where it's hulled for shipment. To preserve quality, the coffee stays in the highlands — where it's far less humid — and is transported another 200 miles by road to the port city of Lae, only just in time to meet the vessel.
Customer Reviews
Write Review
Smoooth cup of coffee

I roasted this one to a medium roast, and it tastes beautifully. There was great aroma, and on my siphon, it had a very pleasant, very subtle bit of acidity, and a very smooth texture. There were very few "quakers" to disregard as well, when compared to other beans I've roasted.

Posted by Matt on Nov 30th 2020

Special coffee

Our daughter gave us a bag of this coffee for Christmas years ago. A favorite for our hobby.

Posted by Steve on Apr 29th 2019

Smooth and Flavorful

It is very pleasant to sit and drink in the morning - no acidity.

Posted by Unknown on Oct 6th 2018

High Quality Beans, Delicious Complexity

These are very high quality beans. I've never actually seen beans in such amazing shape- they're huge and virtually all the same size. They give you a nice even roast. The profile is quite intense on the cacao side, with a chocolatey sweetness and not very much fruit or 'brightness.' I over roasted it the first few times and didn't like it very much, but then I did a perfect light roast and really tasted the complexity of this wonderful bean.

I'm sure that blended with an African or a brighter Guatemalan would be quite delicious indeed. Overall very impressed with this supplier, they definitely care about the quality of their product.

Posted by Hirum Horkweller on Sep 29th 2016
Latest Blog Post
These volcanic soil coffees are delicious and diverse... Read more...
Resources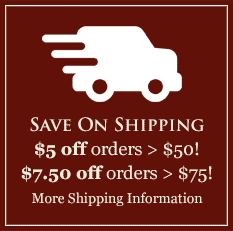 Featured Region
The Araku Valley of India
India's coffee tradition goes back 400 years or more, when a variety called Kent was first established in the Southern Hills. Arabicas predominated until the blight of 1870, when growers needed to hybridize to resistant varieties. The resultant strains had genes from Liberica and other unique, resistant species. Learn more and browse India's Araku Valley coffees here.