Peru Q Microlot (Quellouno Region) Coffee
Peru Q Microlot (Quellouno Region) Coffee
A second Microlot coffee from the awe-inspiring mountains near Machu Picchu! Our first lot from Campesino Matteo received rave reviews; if you liked that one, you'll love this one too. For our initial introduction we featured the Harlequin Roast only. We have now added Light, Medium and Dark Roasts.
The Light Roast is superb for iced coffee and cold brews. More acidic than the other roasts, it has a sharp bite and and very compelling scent of honey and fruit notes. It explodes in a whole new flavor spectrum when iced, providing silky body and delicious brown sugar tones.
The Medium Roast is a balanced coffee and shows off the full spectrum of flavors in this coffee. Probably this and the Harlequin Roast are the best option for espressos. Tons of body and very sweet crema.
The Dark Roast brings out butter and caramel and milk chocolate notes. Lowest in acidity and smoothest cup, good for after-dinner coffee with dessert or enjoyed black as a sipping coffee in which to enjoy the persistence on the palate and the recall of caramel tones.
The special Harlequin Roast is 33% Light with 67% Dark. The Dark base is toasty with caramel tones, and the Light beans are fruity with citrus and brown sugar notes. Together, it's a really complex, full-bodied coffee that truly satisfies the whole palate.
8 oz roasted coffee, please select roast level and drip grind or whole bean.
More Information
Peruvian mountain coffee can be grown only in small quantities, because the magnificent Andes mountains divide growing land up into hundreds of little plots. To bring us this coffee, our Peruvian contact had to gather together harvests from several farms, each of which was located in an equally hard-to-reach nook between towering rocky crags.
Like our Papua New Guinea coffee, the Peruvian coffee represents an opportunity for otherwise isolated people to connect with the world and bring prosperity to their families. Our Peruvian contact is serious about uplifting the entire region, even to the extent of purchasing a cutting-edge gravometric bean sorter to ensure that these are some of the cleanest, most uniformly perfect beans we've ever seen.
All the effort involved in procuring this coffee does make it expensive, but we hope you'll agree that it's worth the price. Not only because your purchase directly supports six proud, hardworking farm families, but also because it's a darn good coffee!
Latest Blog Post
Our creative muse demands expression... this is our way of bringing more creative blending to your table (or cup). Read more...
Resources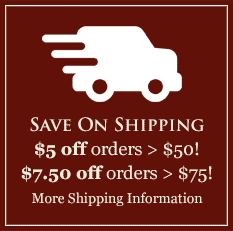 Featured Region
Brazil's Poços de Caldas
There is no other terroir in the world similar to the unique microclimate of Poços de Caldas, which is angled perfectly toward the sun. Poços de Caldas receives sharply divided day and night periods that begin with early morning sun full-on till 4 pm. The soil is enriched by volcanic minerals and rainforest humus. Learn more and browse Brazilian Volcano Coffees here.