Philippine Liberica, green unroasted beans
Philippine Liberica, green unroasted beans
Authentic 100% Liberica coffee! Liberica's almond-shaped beans have an exceptional aroma, almost floral and fruity, while its flavor is full and slightly smokey. It is the rarest production coffee species in the world. This variety grows only in certain Philippines mountain ranges. Support the recovery of this endangered species, recover a lost piece of coffee heritage, and get the purest form of the unique Liberica coffee experience.
We're sorry, the current crop is sold out. We will not be able to get more Liberica until the new crop is finished in late Winter.
Roasting and Blending Liberica
Best flavor profile seems to be at Light-Medium, or City roast level. This crop really shines, with incredible aroma and intense flavor. We were surprised, because normally a lighter roast is missing some elements, but we believe in letting a coffee follow its heart!
Liberica is an amazing coffee for blending. We use 20% Liberica mixed with coffees like Lintong or Estate to really enrich the flavor profile and add exotic notes. It also has a high amount of solids, making great crema in expresso.
It's naturally lower in caffeine, making it a good candidate for caffeine-sensitive coffee fans
Customer Reviews
Write Review
Awesome!

I am extremely pleased with the exotic taste of this Liberica coffee. It has become a staples in my coffee lineup. I started ordering from Len's Coffee just over a year ago and have been very impressed from ordering to the final cup. Len provides high quality coffees and outstanding customer service.

Posted by Unknown on Dec 26th 2017

Bought for a friend

Bought this for a friend, who said this was some of the best coffee he had ever roasted! Score!

Posted by Unknown on Mar 12th 2017
Latest Blog Post
Our creative muse demands expression... this is our way of bringing more creative blending to your table (or cup). Read more...
Resources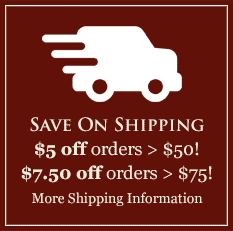 Featured Region
Brazil's Poços de Caldas
There is no other terroir in the world similar to the unique microclimate of Poços de Caldas, which is angled perfectly toward the sun. Poços de Caldas receives sharply divided day and night periods that begin with early morning sun full-on till 4 pm. The soil is enriched by volcanic minerals and rainforest humus. Learn more and browse Brazilian Volcano Coffees here.