Philippine Liberica, green unroasted beans
Philippine Liberica, green unroasted beans
Authentic 100% Liberica coffee! Liberica's almond-shaped beans have an exceptional aroma, almost floral and fruity, while its flavor is full and slightly smokey. It is the rarest production coffee species in the world. This variety grows only in certain Philippines mountain ranges. Support the recovery of this endangered species, recover a lost piece of coffee heritage, and get the purest form of the unique Liberica coffee experience.
We apologize for the price increase, the shipping has risen to $7.00 a pound in itself. It's very hard to get these beans now... :-( But they are worth it, this is a great new crop!
Sorry, currently out of stock. We are expecting more soon, we have shipments coming via DHL...
Roasting and Blending Liberica
Best flavor profile seems to be at a Medium Roat level. This crop really shines, with incredible aroma and intense flavor.
Liberica is an amazing coffee for blending. We use 20% Liberica mixed with coffees like Lintong or Estate to really enrich the flavor profile and add exotic notes. It also has a high amount of solids, making great crema in expresso.
It's naturally lower in caffeine, making it a good candidate for caffeine-sensitive coffee fans.
Customer Reviews
Write Review
Unique Filipino Coffee

I was fortunate to find this coffee and share a small amount of it with my Filipino customers. I provide a unique cultural coffee experience here in the USA serving coffee from all around the world and bought a small bag of this to make a cup for my Filipino customers. Everyone enjoyed it and it gave them an authentic taste of back home.

Posted by Brandon S. Berryhill on Nov 18th 2021

PM Coffee

Liberica's flavor & low caffeine makes it my #1 evening coffee.
Sometimes I'll mix in a small amount of another coffee for flavor variations, but it's great on it's own.
This is a good one to serve with dessert.


Posted by Unknown on Apr 19th 2021

Awesome!

I am extremely pleased with the exotic taste of this Liberica coffee. It has become a staples in my coffee lineup. I started ordering from Len's Coffee just over a year ago and have been very impressed from ordering to the final cup. Len provides high quality coffees and outstanding customer service.

Posted by Unknown on Dec 26th 2017

Bought for a friend

Bought this for a friend, who said this was some of the best coffee he had ever roasted! Score!

Posted by Unknown on Mar 12th 2017
Latest Blog Post
These volcanic soil coffees are delicious and diverse... Read more...
Resources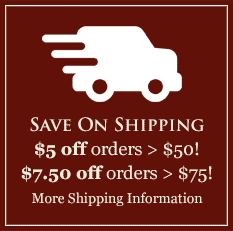 Featured Region
The Araku Valley of India
India's coffee tradition goes back 400 years or more, when a variety called Kent was first established in the Southern Hills. Arabicas predominated until the blight of 1870, when growers needed to hybridize to resistant varieties. The resultant strains had genes from Liberica and other unique, resistant species. Learn more and browse India's Araku Valley coffees here.