Philippine Premium Robusta
Philippine Premium Robusta
Grown at high altitude under the shade of old-growth jungle, this Robusta will shatter all expectations with its depth and complexity. Growing Robusta this way is almost unheard-of, but the result is extraordinary. Low acidity and no bitterness make it easy to drink, too.
Robusta is smooth, low-acid coffee that stimulates mostly the back of the palate, which is responsible for flavor retention and depth. It is also twice as high in caffeine as most Arabicas. People who have difficulties with the acidity of Arabicas and the lack of "persistence" of taste generally throroughly enjoy Robusta or a blend of Robusta and Arabica.
We purchase this coffee as 100% Direct Trade through our long-time supplier in the Philippines, Bote Central, who are a company involved in charitable work in agriculture, crafts and clerical work, providing jobs for many young people at risk and using proceeds to assist community development.
8 oz roasted coffee, medium roast.
Key notes: Chocolate, vanilla, spice; surprising depth and richness.
Customer Reviews
Write Review
Amazing

I love this coffee. PLEASE get some more.

Posted by Elias on Dec 19th 2019

Definitely Robusta

I ordered these beans after reading more about the history of coffee cultivation, and I wanted to try some pure robusta, given that I've likely only consumed it in instant coffees and cheaper blends until now. After grinding and brewing in an aeropress, I was surprised and excited to note that these beans have an intense "American Airlines coffee" flavor, as articulated by my SO. I.e., these beans have a very familiar and notable taste that is highly reminiscent of "cheap" coffee that includes robusta in the blend. Someone more knowledgeable could articulate exactly what it is that gives robusta this iconic flavor (acidity? bitterness?), but needless to say, I was very happy with these high quality beans which allowed me to experience firsthand a different side of coffee history. Also, I noted that the "airplane coffee" flavor was much less present and the coffee was much smoother when ground and brewed in a mocha pot. These beans would make a great addition to a blend.

Posted by Unknown on Mar 3rd 2019

Go Go Go

I live in Seattle. Coffee here is a sacrament. Everyone fusses over the flavor of arabica beans then they add milk and sweeteners that completely erase any flavor profile from the beverage. My wife was drinking 2 or 3 double cappuccinos a day and still always complaining that they did not offer sufficient boosts to her energy. We tried some Vietnamese beans that had plenty of boost but also gave her an acid stomach. These beans have the go power without the acid. Good Work!

Posted by Unknown on Nov 10th 2017
Latest Blog Post
We're doing everything we can to help! Read more...
Resources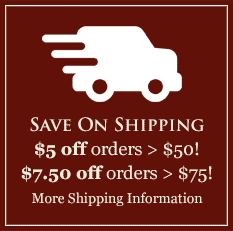 Featured Region
Brazil's Poços de Caldas
There is no other terroir in the world similar to the unique microclimate of Poços de Caldas, which is angled perfectly toward the sun. Poços de Caldas receives sharply divided day and night periods that begin with early morning sun full-on till 4 pm. The soil is enriched by volcanic minerals and rainforest humus. Learn more and browse Brazilian Volcano Coffees here.