Philippine Robusta, green unroasted coffee beans
Philippine Robusta, green unroasted coffee beans
Grown at high altitude under the shade of old-growth jungle, this Robusta will shatter all expectations with its depth and complexity. Growing Robusta this way is almost unheard-of, but the result is extraordinary. Low acidity and no bitterness make it easy to drink, too.
Key notes: Chocolate, vanilla, spice; surprising depth and richness.
More Information
Robusta is smooth, low-acid coffee that stimulates mostly the back of the palate, which is responsible for flavor retention and depth. It is also twice as high in caffeine as most Arabicas. People who have difficulties with the acidity of Arabicas and the lack of "persistence" of taste generally throroughly enjoy Robusta or a blend of Robusta and Arabica.
We purchase this coffee as 100% Direct Trade through our long-time supplier in the Philippines, Bote Central, who are a company involved in charitable work in agriculture, crafts and clerical work, providing jobs for many young people at risk and using proceeds to assist community development.
Our new shipment that just arrived is incredibly rich, one of the best Robusta flavor profiles we have ever seen.
Latest Blog Post
Our creative muse demands expression... this is our way of bringing more creative blending to your table (or cup). Read more...
Resources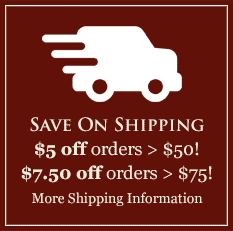 Featured Region
Brazil's Poços de Caldas
There is no other terroir in the world similar to the unique microclimate of Poços de Caldas, which is angled perfectly toward the sun. Poços de Caldas receives sharply divided day and night periods that begin with early morning sun full-on till 4 pm. The soil is enriched by volcanic minerals and rainforest humus. Learn more and browse Brazilian Volcano Coffees here.