Q-Café Instant 3-in-1 Coffee - "Strong Taste"
Q-Café Instant 3-in-1 Coffee - "Strong Taste"
If you enjoy gourmet instant coffee, you shouldn't miss Q-Café. Q-Café instant coffee is remarkably creamy and rich, with its own unique buttery mouthfeel. In taste-tests, it's tied with G7 Original as a customer favorite.
Q-Café instant coffee comes in two blends, the Good Morning and the Strong Taste:
Strong Taste (Ngon): This blend has been adjusted slightly and has new packaging to match. It has an extra-bold flavor profile and a slight bitter edge, and is comparable to G7 in its sweetness. Strong Taste also has a distinctly chocolatey aroma with caramel flavor tones. The chocolatey aroma is what's new in this shipment, and we in the office really enjoy the new blend - even if you have tried Strong Taste in the past, you should give it another shot.
Good Morning: This cheerful blend is sweeter (but not too sweet) and creamier, extra-buttery in feel and aroma, a rich and mellow cup. New Englanders will recognize the profile as "coffee regulah," a morning traditon of smooth coffee with plenty of cream and sugar.
Fans of blended variety coffees, such as Trung Nguyen's Creative 2 or Indochine Dark, may enjoy mixing G7 and Q-Café to get a big mug of exceptionally well-rounded instant coffee.
24 sachet bags make 24 6-7 ounce servings. We also will no longer be carrying the Good Morning version, as our customers seem to prefer the Strong Taste about 4:1 over the Good Morning.
Customer Reviews
Write Review
Coffee

Great I am enjoying it very much

Posted by Inez P Robinson on Jul 5th 2018

Q-Cafe; a very pleasing coffee


I had originally tried this company's 2 coffees, and liked them both.
However, I find that now that we have only one available, I very much miss the "good Morning" blend.

It was richer, not as up-front with its coffee flavour, and it spared the coffee drinker the coffee breath afterwards.

At present, there is only the "strong Taste" blend, and it is well-named.

I will say that this blend has a noticeable chocolatey presence whereas the G-7 does not.

However, I still miss the richer, creamier blend I so enjoyed.

So, the bottom line--

Strong Taste is good, I give it 4 stars, but I will hold out for their Good Morning blend and hope it returns.
If you drink this blend alongside anything sweet, you will surely notice the pronounced coffee edge.



Posted by Dr. RonnPaul on Mar 10th 2018
Latest Blog Post
Our creative muse demands expression... this is our way of bringing more creative blending to your table (or cup). Read more...
Resources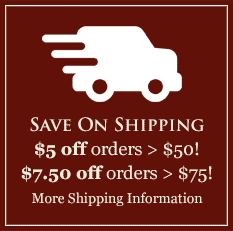 Featured Region
Brazil's Poços de Caldas
There is no other terroir in the world similar to the unique microclimate of Poços de Caldas, which is angled perfectly toward the sun. Poços de Caldas receives sharply divided day and night periods that begin with early morning sun full-on till 4 pm. The soil is enriched by volcanic minerals and rainforest humus. Learn more and browse Brazilian Volcano Coffees here.