Rwanda Rising : High Altitude Bourbon Arabica
Rwanda Rising : High Altitude Bourbon Arabica
We are proud to support the work of Kinini Coffee, assisting 363 small holders from the communities of Taba, Burega Sector, Cooperative Abukamu, Mafene, Gahabwa Cell, Tumba, and Cooperative Kotwiduga for 5 years to cultivate a super-high-quality Bourbon Arabica crop that provides the first stable income for these communities in two decades. Additionally, 10% of the profits from this coffee are channeled to Kinini's charity in Musenyi that helps to improve the lives of the villagers and the most vulnerable orphans and widows.
Grown at very high altitudes exceeding 7,000 feet on some farms, this Bourbon Arabic is extremely smooth for an African coffee. With bright acidity and notes of citrus, apricot and caramel, this coffee received an 85 cupping score showing overall balance and excellence. There's a lot going on here! Try a wonderful new cup of coffee and help communities rise into better lives.
8 ounce, please choose ground or whole bean.
This coffee is an artful Harlequin Roast that has a Light Base and a small percentage of Dark Roast.
Latest Blog Post
Direct Trade is the wave of the future, and is picking up speed. It may just save hundreds of thousands of farming communities around the globe. Read more...
Resources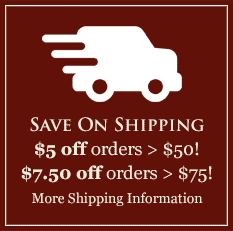 Featured Region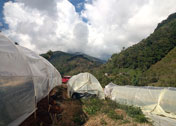 Costa Rica's Dota Tarrazu Region
"Tarrazu", like Champagne, is a restricted term that can only apply to the highly-prized coffees grown in one small mountainous region. With your help and ours, our Tarrazu coffee farmer is expanding his farm to the great benefit of the local people, the environment, and the coffee species. Learn more and browse our Costa Rica Dota Tarrazu coffees here.