Saigon Blend Intro Pack
Try four unique Saigon Blends and save $5!

Saigon Tradition: A blend of three highland Robustas and a touch of Blue Son La Bourbon Arabica. Mostly Robusta, this blend has a similar taste profile to Trung Nguyen's Creative 1 and is incredibly smooth, high in body, and is high in caffeine.
Saigon Market Blend: One of Len's favorite anytime coffees for hot brew or icing, this is a 50/50 blend of Arabica and Robusta and pleases all palates. It sneaks up on you... smooth and rich and chocolatey, it will soon have you waking up in the middle of the night thinking "I want me some of that Market Blend". (Wait till morning!) This 50/50 blend is somewhat similar in taste profile to Trung Nguyen's Creative 2.
Saigon LamDong Blend: In a class similar to TN Creative 3 and Creative 5, this is a 100% premium Arabica blend that features super-premium honey process Arabica along with Dalat Bourbon Arabica. Haunting taste profile and front palate appeal.
Saigon Café Blend: The quintessential four-coffee-bean blend, this is an artful combination of Bourbon Arabica, Peaberry Robusta, Excelsa and Catimor. The same bean blend as TN's Creative 4, with a fresh and full-bodied flavor that is one of our coffee shop/restaurant favorite choices.
Selection includes four 8-ounce bags of coffee.
More Information
We have many customers who have been buying Trung Nguyen Creative Coffees from us for 16 years since we set up shop in 2005. Sometimes they settle on only one of the blends and have no interest in trying others. However, when we ask them to participate in blind taste tastes, they often find that our Saigon Blends or another Trung Nguyen coffee appeals to them even more than their old stand-by. Many a spouse has pulled the old Switch-a-roo on their partner and heard how "the coffee seems extra good today", lol.
Our Saigon Blends are made from three entirely unique species of Vietnam's top coffee beans with the unique Vietnamese coffee taste profile. After over a decade of being privy to all of the major Vietnamese coffee producers' secrets, we've created our own line of fresh-roasted Vietnamese coffee blends with extraordinary, traditional taste profiles differentiated by the species in each blend, similar to what the top producers of Vietnam do. What's even better is that all Saigon Blends are vegan and dry, unlike Vietnamese brand whole beans that are quite oily and create issues with grinders and brewing machines.
In the coming months, the historic disruptions to international shipping and production are only going to get worse. This is a great time to get bold and try the new and different! We will never run out of Saigon Blends because we have purchased literally tons of Vietnamese green coffee beans in expectation of coming shortages.
Customer Reviews
Write Review
Excitement!

First, it is delightful that you have made available a wonderful sampling of Vietnamese style robusta coffees. Second, all of the offerings are awesome, that is to say far and above my expectations. I enjoy robust of beans and the coffee they produce so it sounds like I am in luck.

Posted by Pat on Jun 23rd 2022

Almost too good to be in a sampler

The most difficult thing to do is find the one or two coffee+roast coffees that do it for me.

Keep note cards... the differences are a joy.
Pair with food this morning's oatmeal with a hint of cinnamon followed by one of these Saigon blends was perfect. The ground beans have a fragrance that makes waiting for the coffee to brew easy and calming.

This is selection... of like beans and roasts; wonderfully different. I have been sharing the second half of the bag with friends because it gives me joy.

Being a coffee snob need not break the bank.

Posted by WhiskersInMenlo on Jun 21st 2022

Excellent

This is my first time trying Vietnamese coffee. I rarely buy flavor added coffee because it's hard to get the flavors right without being too overwhelming. However, these beans are perfectly balanced and I am thoroughly enjoying every cup. High quality beans and a wonderfully balanced roast.

Posted by Artem on Apr 17th 2022
Latest Blog Post
These volcanic soil coffees are delicious and diverse... Read more...
Resources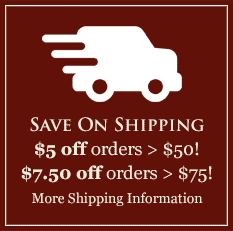 Featured Region
The Araku Valley of India
India's coffee tradition goes back 400 years or more, when a variety called Kent was first established in the Southern Hills. Arabicas predominated until the blight of 1870, when growers needed to hybridize to resistant varieties. The resultant strains had genes from Liberica and other unique, resistant species. Learn more and browse India's Araku Valley coffees here.