Saigon Legend - Legendee Classic Dynamic Duo (whole bean)
Saigon Legend - Legendee Classic Dynamic Duo (whole bean)
An extraordinary experience and a perfect gift for a coffee lover... two takes on civet-profile coffee that are masterful blends of multiple species of coffee. Whole bean.
The Legendee Classic is Trung Nguyen's original flagship coffee, with that chocolatey, buttery civet coffee profile that made the company famous. Arabica, Robusta, Excelsa in perfect bold balance... smooth, low in acid, and possessing a haunting afterglow that sends your tastebuds to a happy place. This coffee has been out of stock for months, and now we have a good supply for the holidays!
Our Saigon Legend is our own fresh-roast creation that is a masterful blend of 5 different beans of all four remaining commercial species of coffee... Arabica, Robusta, Excelsa, Catimor and the rare Liberica.
Similar in their civet profile taste but different in their execution and palate appeal, you will enjoy comparing two extraordinary coffee experiences and deciding if one is your new favorite coffee... or maybe both!
This Dynamic Duo is whole bean coffee, one bag of each... 8 ounces of Saigon Legend and 8.8 ounces of Legendee Classic. Save $4 (and use your discount code for more savings!)
More Information
A long-time fan (since 2006) of the Trung Nguyen Legendee Classic had this response on trying the Saigon Legend:
"Legend has so many great coffee tones top to bottom. So many coffees I enjoy will satisfy a few things that I enjoy about coffee and it is fun to switch things up, but this was a great surprise. It seems to cover an impossible number of bases. (that's a baseball analogy, any reference to palate type terms is coincidental). I prefer this to the Legendee brew, the coffee that made me aware that a coffee this balanced existed." -Dave Y.
Latest Blog Post
Our creative muse demands expression... this is our way of bringing more creative blending to your table (or cup). Read more...
Resources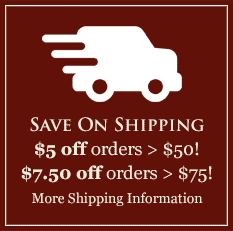 Featured Region
Brazil's Poços de Caldas
There is no other terroir in the world similar to the unique microclimate of Poços de Caldas, which is angled perfectly toward the sun. Poços de Caldas receives sharply divided day and night periods that begin with early morning sun full-on till 4 pm. The soil is enriched by volcanic minerals and rainforest humus. Learn more and browse Brazilian Volcano Coffees here.