Saigon Tradition, Culi (Peaberry) Robusta Blend
Saigon Tradition, Culi (Peaberry) Robusta Blend
Our second in the new Saigon Blend series, this Culi (peaberry) Robusta Blend is sure to please anybody with a "back" palate who loves deep, dark, delicious coffee with high body and persistence. That chocolatey flavor you love is here in a coffee we created ourselves. All natural, vegan, premium coffee with an amazingly smooth, chocolatey, buttery profile. High in caffeine. Great hot or iced; excellent choice for making cold brew.
We can't stop drinking this coffee ourselves. We know that everybody will love it!
Editorial comment: Due to inadequate bank financing support for small businesses, we are always limited in how much Trung Nguyen Culi Robusta Creative 1 we can import. But we have the answer, our Saigon Tradition is all that and more! In blind taste tests, people prefer Saigon Tradition to Trung Nguyen Creative 1 at a rate of 2:1. Featuring select highland Robustas in perfect balance, it is a SE Asian treasure.
Select 8oz whole bean or drip grind (slightly coarse, ideal for for Phin brewing, French Press, or cone-shape drip machines and pour-overs).
More Information
Notes: Chocolate, butter, apricot, brown sugar. High in caffeine.
This is our second blend in our new line of Trung-Nguyen-inspired coffees that adhere to the original taste and quality of the Vietnamese coffee style that is taking the world by storm. We love having control over the grind... our customers enjoy brewing with the Phin, French Press and drip machines, and most Vietnamese coffees do not do equally well in all three. Our "perfect grind" will deliver an optimal 4-5 minute brewing time in the Phin and works well with press or drip machines (coarse drip is the setting).
High in caffeine due to the peaberry Robusta. It is about 180 mg per serving, about the same level as Creative 1 (an "average" cup of coffee contains about 90-100 mg, for comparison).
Contains peaberry Robusta with Arabica and natural flavor extracts, similar to the original traditional "secret" recipe of Vietnam.
Customer Reviews
Write Review
Previous | Showing reviews 11-11 of 11
Great Coffee!

Len has done it! This roast is every bit as good as the Trung Nguyen blends. It works well in my Cuisinart drip coffeemaker (although the burr grinder in the coffeemaker doesn't deal well with beans high in oil, which means I always have to order this coffee ground, rather than whole bean). I love this coffee, and will order more of it.

Posted by Kathy M. on Sep 29th 2017
Previous | Showing reviews 11-11 of 11
Latest Blog Post
These volcanic soil coffees are delicious and diverse... Read more...
Resources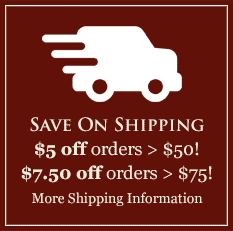 Featured Region
The Araku Valley of India
India's coffee tradition goes back 400 years or more, when a variety called Kent was first established in the Southern Hills. Arabicas predominated until the blight of 1870, when growers needed to hybridize to resistant varieties. The resultant strains had genes from Liberica and other unique, resistant species. Learn more and browse India's Araku Valley coffees here.