Saigon Vietnamese Coffee Collection
Saigon Vietnamese Coffee Collection
It's back! When we began in 2005, our Creative Coffee Kit was our most popular gift item. When Trung Nguyen went to 340 gram bags, the cost became prohibitive and we discontinued it. Now that we produce our own butter-roast taste profile coffees in 8oz bags, we can offer a kit like this again! And you can have your choice of whole bean or special drip grind that is ideal for drip machines, Phin filters, and also works well with coffee presses.
Like all our Vietnamese coffee kits, this offers you everything you need to enjoy authentic Vietnamese Café Sua Da at home! Our own unique freshly roasted Saigon Blends have the intensity and rich chocolate tones of traditional Vietnamese butter-roasted coffee, but made right here by us in the USA.
This deluxe collection contains our first four Saigon blends (Saigon Cafe Blend, Saigon Tradition, Saigon Legend, and Saigon Market Blend) with two cans of sweetened condensed milk, a traditional Vietnamese Phin coffee brewer, and a commemorative logo iced coffee glass. Easy-to-follow illustrated instructions for brewing with Phins are included for a perfect brew. Choose either one 6 oz Phin or two 8 oz Phins. Packaged in a beautifully arranged tray box; gift wrapping available.
More Information
Traditional Vietnamese cafes brew your coffee right at the table, in a single serving Phin brewer. The Phin produces an intense and flavorful cup similar to that offered by a French press. It is placed over a cup with a generous amount of sweetened condensed milk at the bottom, and the coffee drips directly into the cup. When the coffee has finished brewing, the customer stirs the condensed milk up into the coffee as much as he likes; many enjoy leaving some at the bottom for a sweet finish.
The coffees included in this collection are:
Saigon Market Blend, a well-rounded and popular blend that appeals to fans of Trung Nguyen's Creative Two
Saigon Cafe Blend, complex and layered multi-bean blend similar to Creative Four or Gourmet Blend
Saigon Tradition, an authentic Robusta-based coffee naturally low in acid and high in caffeine
Saigon Legend, our most daring blend yet--chocolatey, buttery, smooth, low-acid, in the tradition of Trung Nguyen's flagship Legendee
Latest Blog Post
Our creative muse demands expression... this is our way of bringing more creative blending to your table (or cup). Read more...
Resources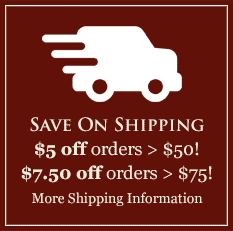 Featured Region
Brazil's Poços de Caldas
There is no other terroir in the world similar to the unique microclimate of Poços de Caldas, which is angled perfectly toward the sun. Poços de Caldas receives sharply divided day and night periods that begin with early morning sun full-on till 4 pm. The soil is enriched by volcanic minerals and rainforest humus. Learn more and browse Brazilian Volcano Coffees here.