Splendid Garden - China's Famous Teas
Our top-selling tea gift! Take a journey through China's most famous tea regions, and taste the teas of the Emperors without paying an Emperor's ransom. We have found a delightful collection of Chinese whole leaf teas that are packaged in individual one-pot vacuum bags, delivering maximum freshness and enabling you to try the famous teas at an incredibly affordable price.
This collection includes one packet each of four varieties. Each tiny packet contains 6.6 grams of loose leaf tea, enough to brew a standard teapot, but - and here's an important bit - these teas are so potent and flavorful that you can brew them multiple times. In fact, this is how they are meant to be enjoyed, since each subsequent brewing presents a differently nuanced cup.
The collection comes with an insert explaining the history and brewing of these famous teas in greater detail.
In this collection:
Westlake Tea, also called Longjing (Dragon Well) Tea:
Pan-fired green tea from the Zhenjiang Province (shown above right). Fragrant, sweet, and exceptionally smooth light green leaves.
Tie Quan Yin (Iron Goddess of Mercy) Tea:
Oolong tea with a uniquely complex 8-step curing process. Jade variety, harvested in Autumn, with a floral scent.
Da Hong Pao (Big Red Robe) Tea:
Dark green-brown oolong tea from the Mount Wuyi region. Invigorating and intensely aromatic tea.
Biluochun (Startling Fragrance) Tea:
Tiny, delicate whole green tea leaves, named for the legend of a young girl who gathered the leaves and carried them in her bodice, only to be surprised when the warmth of her body released their unexpectedly robust fragrance.
Pu-Erh (Yunnan, Nannon Mt.) Tea: Dried and rolled and then fermented by a separate process, Pu-Erh tea can vary tremendously in quality and taste. We have searched to find a ripened Pu-Erh that has a fascinating scent and rich, deep and pleasing cup taste.
OPTIONAL: Paper Tea Filters for Brewing Loose Leaf Tea: Essentially make-your-own teabags, these Filters can brew one cup or an entire pot with ease. Zero cleanup; no "escaped" leaves floating in your tea; allows full leaf expansion for a top quality brew. Includes easy-to-follow instructions. Perfect for those new to loose leaf tea.
Latest Blog Post
Direct Trade is the wave of the future, and is picking up speed. It may just save hundreds of thousands of farming communities around the globe. Read more...
Resources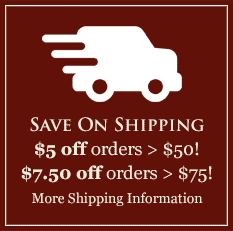 Featured Region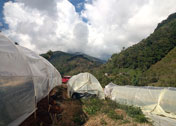 Costa Rica's Dota Tarrazu Region
"Tarrazu", like Champagne, is a restricted term that can only apply to the highly-prized coffees grown in one small mountainous region. With your help and ours, our Tarrazu coffee farmer is expanding his farm to the great benefit of the local people, the environment, and the coffee species. Learn more and browse our Costa Rica Dota Tarrazu coffees here.