Sumatra Aceh Gayo - Certified Organic - Screen 20
Sumatra Aceh Gayo - Certified Organic - Screen 20
Do you love earthy, fragrant Sumatran coffee? You'll love this new Gayo Region Organic blended Arabica coffee. The beans are huge and healthy... 20 screen, which is about as big as Arabica beans can get.
This extraordinary export from the Aceh region, containing Tim-Tim, Djember, and Ateng varietals, is smooth and rich. Aceh is the northernmost province in Sumatra, and its citizens have their own religion, dialects, and traditions, including the ways in which they process their coffee. The wet-hulled, sun-dried process creates an earthy, complex flavor profile that is unlike any other coffee.
The Koperasi Pedagang Kopi Ketiara is a women-run cooperative that has over 890 grower-members, founded in 2008 by Ibu Rahmah, the current chairwoman, who had operated and managed her family's coffee business for 20 years-purchasing cherries, processing the green, and selling to local traders. The passion and commitment of the women managers to have all members working together in support of coffee production has enabled Ketiara to expand and become an important supplier to larger coffee traders in Medan, the capital of North Sumatra. The cooperative members voted to become Organic certified in 2012, making a commitment to use their proceeds to create programs for health, education, and public infrastructure projects that will benefit all coop members.
8 oz, roasted coffee, available in our Medium or new Dark Roast.
Customer Reviews
Write Review
Deep, rich, complex

Anytime Len's carries a new coffee I have to try it. This one wow-ed me and I for sure will keep ordering as long as they carry it. On the dark and bold side which suits me just fine-- one of the best cups I've had in a while!

Posted by Kevin J on Aug 16th 2021

Perfect roast level, very high quality.

Before discovering Len's, one of my favorite coffees was Sumatra, darkly roasted. After trying (and loving) many of Len's offerings from Vietnam and Africa, I was eager to try this Sumatra offering. It surely did not disappoint! Roasting level exactly how I like it for Sumatra, but with a huge step up in quality from the Sumatra I have drunk in the past.

Posted by Unknown on Jun 16th 2021
Latest Blog Post
These volcanic soil coffees are delicious and diverse... Read more...
Resources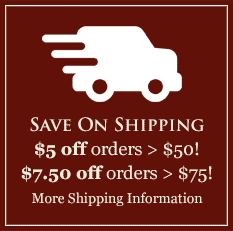 Featured Region
The Araku Valley of India
India's coffee tradition goes back 400 years or more, when a variety called Kent was first established in the Southern Hills. Arabicas predominated until the blight of 1870, when growers needed to hybridize to resistant varieties. The resultant strains had genes from Liberica and other unique, resistant species. Learn more and browse India's Araku Valley coffees here.