Summer Breeze Quintessential Cold Brew
Summer Breeze Quintessential Cold Brew
Record summer heat continues, and the Summer Breeze is finally back in town to save the day! Len's daughter Melanie (our webmaster) and her husband are huge cold brew fans. Her relentless search for the best cold brew coffees has led to a definitive conclusion: If you want to take your cold brew to the next level, you've got to add cascara.
Thus we bring you Summer Breeze, the Quintessential Cold Brew summer coffee! It's an artful balance of three award-winning coffees, plus cascara flakes to give an incredibly refreshing taste profile. We think it beats Big Coffee's cold brew hands down--plus it's 100% Direct Trade!
If you love cold brew, or have never tried it, here is the Holy Grail! Search no longer.
8 ounce bag, pre-ground for cold brew or French Press. Psst - we tried it hot and it's great that way, too!
NEW: Summer Breeze is also available in pre-packed sealed filterbags for cold brewing... just pop the bags into a bottle and steep for 2-4 hours, or overnight in the fridge! Choose the second option below and get 4 pouches, each with 2 filterbags inside. 8 total filterbags brews up a gallon of cold brew! Filterbags are heat-sealed for easy, no-muss brewing.
Latest Blog Post
We're doing everything we can to help! Read more...
Resources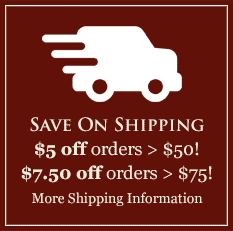 Featured Region
Brazil's Poços de Caldas
There is no other terroir in the world similar to the unique microclimate of Poços de Caldas, which is angled perfectly toward the sun. Poços de Caldas receives sharply divided day and night periods that begin with early morning sun full-on till 4 pm. The soil is enriched by volcanic minerals and rainforest humus. Learn more and browse Brazilian Volcano Coffees here.