Take Your Coffee to Work Day - Brewing Kits
Take Your Coffee to Work Day - Brewing Kits
It's Take Your Coffee To Work Day! Today and every day! Incredible savings for people who hate their office coffee and would like to insinuate some gourmet coffee into the workplace.
We have found that most office environments suffer from "default coffee", usually some sort of pod machine or commercial supplier with Grade B coffee, at best. Well, it's your burden to educate the masses. And there is no better way to do it than with our best office coffees and a FREE 8-cup French Press.
Generally office preferences seem to center around a rich, smooth Medium Roast coffee option and a bolder Dark Roast option. These two blends make no compromises and should make 95% of the office happy (there's always that person who wants the Hazelnut Bomb Pod Coffee with whipped cream or whatever... we don't have an entry for them, unfortunately).
The full package includes 4 bags each of Smooth : Silky and Dark and Stormy, enough to entice and entrap your officemates into dependence on the Good Stuff. Just brew it and put the Press near the ventilation or fan to spread the lovely aroma around, and sit back and wait for "Hey, what's that you're brewing there?". Don't be stingy, this package is 40% off retail value! Share it. And then let them know that if they want to have great coffee like this forever, we offer up to 40% off retail for Office Coffee Clubs or HR department purchasers. We also have a small package with 4 bags of coffee (2 each) and a 12-ounce Press.
Smooth : Silky is for people who like smooth, lower acid coffee with a rich, satisfying taste and normal caffeine levels.
Dark and Stormy kicks things up a notch. Three Dark Roast Arabica coffees combine with Vietnamese Peaberry Robusta to make a full=palate flavor crash on the sense. Bold, dark, higher in caffeine, and also great on the back palate and recall thanks to the Robusta.
These coffees are tried and true in workplaces in our wholesale customer environment, and now we are making them available in our retail line. Please note: The website does not display the savings on the small package correctly - you save $15.85 from list.
Latest Blog Post
Our creative muse demands expression... this is our way of bringing more creative blending to your table (or cup). Read more...
Resources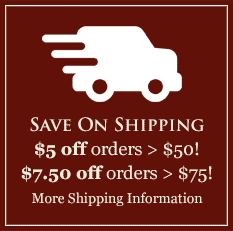 Featured Region
Brazil's Poços de Caldas
There is no other terroir in the world similar to the unique microclimate of Poços de Caldas, which is angled perfectly toward the sun. Poços de Caldas receives sharply divided day and night periods that begin with early morning sun full-on till 4 pm. The soil is enriched by volcanic minerals and rainforest humus. Learn more and browse Brazilian Volcano Coffees here.