Tam Chau Artichoke Tea, 100 teabags - Sale!
Tam Chau Artichoke Tea, 100 teabags - Sale!
Delicious, caffeine-free Artichoke tea is made from the whole Artichoke plant, although brands will differ in the percentage of flower, stem and leaf. This traditional herbal tea is a Vietnamese favorite, and has a smooth and naturally sweet flavor, rich mouthfeel, and surprising aroma reminiscent of vanilla or milk chocolate. It requires no sweetener, and it is used as a healthful drink in southeast Asia, where it is believed to promote liver functioning, via a mild detox and slight diuretic effect, and lower LDL cholesterol levels.
This 100% artichoke tea is subtle and has a strong initial rush of flavor, using flower, stem and root of the artichoke plant.
100 two-gram teabags packed 2 teabags per cellophane wrapper.
Customer Reviews
Write Review
The best band of artichoke tea

An amazing tea ... I love this tea ... I first got introduced to it at a promotion in a state park (Dambri) just outside Da Lat, Vietnam, some time ago and brought many bags of it home with me ... I am delighted to have located it online on the old Trung Nguyen site) because I have tried other brands of this tea, but this is definitely the tastiest ... I love that they have the picture of the waterfall (at Dambri) on the bag because I have been behind that fall with a great view through the sheet of water☺

Posted by Steve on Sep 28th 2017
Latest Blog Post
Our creative muse demands expression... this is our way of bringing more creative blending to your table (or cup). Read more...
Resources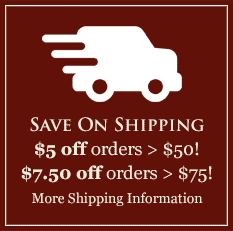 Featured Region
Brazil's Poços de Caldas
There is no other terroir in the world similar to the unique microclimate of Poços de Caldas, which is angled perfectly toward the sun. Poços de Caldas receives sharply divided day and night periods that begin with early morning sun full-on till 4 pm. The soil is enriched by volcanic minerals and rainforest humus. Learn more and browse Brazilian Volcano Coffees here.