Tam Chau Green Tea in Teabags
Tam Chau is one of the most respected brands in Vietnam. Pure, clean tea grown in Vietnam's reclusive tea region that has produced signature-quality teas and tea "retreats" for over a century.
Green Tea in Teabags
Our first green tea that comes in teabags! Now, enjoy the taste of Vietnamese tea with the convenience of a teabag. This tea is a slightly different blend from the whole-leaf Tam Chau tea, made from a more mature leaf for a more robust flavor and darker color. 20 teabags.
Jasmine Green Tea in Teabags
A similar quality of green tea scented with real Jasmine flowers. 20 teabags.
Latest Blog Post
We're doing everything we can to help! Read more...
Resources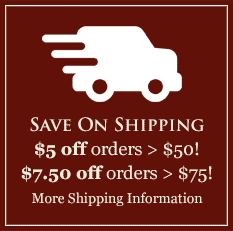 Featured Region
Brazil's Poços de Caldas
There is no other terroir in the world similar to the unique microclimate of Poços de Caldas, which is angled perfectly toward the sun. Poços de Caldas receives sharply divided day and night periods that begin with early morning sun full-on till 4 pm. The soil is enriched by volcanic minerals and rainforest humus. Learn more and browse Brazilian Volcano Coffees here.