Tam Chau Whole Leaf Green Tea, 100g (box)
This elegant green tea comes in a vacuum foil bag inside an attractive box. As with all our teas, it is minimally-processed and full of fresh green tea goodness. The premium-quality baby tea leaves have a delicate flavor and are very aromatic and smooth.
100 grams of loose-leaf tea.
More Information
Tam Chau, who translate their name as "The Bright Heart," cultivates two tea gardens in the Bao Lam district of Lam Dong (also known as Da Lat) specializing in premium green and oolong teas. Combining the best Chinese stock with Vietnam's special growing conditions and their own painstaking care and processing has produced a collection of teas that we fell in love with immediately.
Aside from being delicious, Tam Chau teas are also environmentally responsible, having been grown using Integrated Crop Management with an emphasis on microorganic fertilizers and natural Neem and Citrus oils instead of harsh pesticides and fungicides. Then, the leaves are harvested and packaged using modern equipment in a dedicated facility to ensure purity and control over the quality of the finished tea.
Latest Blog Post
Direct Trade is the wave of the future, and is picking up speed. It may just save hundreds of thousands of farming communities around the globe. Read more...
Resources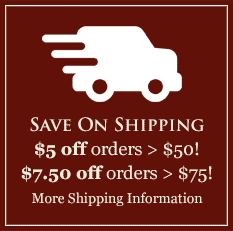 Featured Region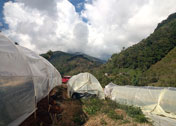 Costa Rica's Dota Tarrazu Region
"Tarrazu", like Champagne, is a restricted term that can only apply to the highly-prized coffees grown in one small mountainous region. With your help and ours, our Tarrazu coffee farmer is expanding his farm to the great benefit of the local people, the environment, and the coffee species. Learn more and browse our Costa Rica Dota Tarrazu coffees here.