Blooming White Tea
The ancient traditional craft of hand-sewing white Silver Needle tea leaves into decorative shapes originated in China but spread to Vietnam along with many other cultural artifacts. These tight spheres of premium white tea expand in hot water to reveal a beautiful and delicate flower, with a colorful blossom in the center. In Vietnam, these works of art are called Blooming Teas. They have other terms of reference worldwide, such as Tea Posies, Display Teas, and Tea Flowers. Silver Needle tea is a special cultivar, classified as a white tea, but with a stronger flavor than most white tea, and no bitterness.
Vietnamese teas are widely regarded as the purest in the world. Even China imports Vietnamese tea and recognizes it as unique and uniquely delicious. We only source Vietnamese blooming tea because we believe that purity is worth a little extra money and effort.
Latest Blog Post
We're doing everything we can to help! Read more...
Resources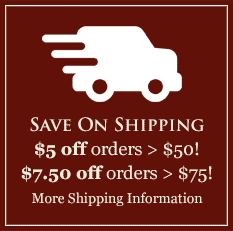 Featured Region
Brazil's Poços de Caldas
There is no other terroir in the world similar to the unique microclimate of Poços de Caldas, which is angled perfectly toward the sun. Poços de Caldas receives sharply divided day and night periods that begin with early morning sun full-on till 4 pm. The soil is enriched by volcanic minerals and rainforest humus. Learn more and browse Brazilian Volcano Coffees here.