Milk Tea
Milk tea is a popular specialty drink in many parts of Asia. Along the same principle as a 2-in-1 instant coffee, a teabag of Milk Tea contains non-dairy creamer as well as the tea or herb itself. The result is a soothing and comforting drink that's particularly ideal when you've had a bad day or the weather is dreary.
The 3:15 PM brand is black tea (and thus contains caffeine), and is available in four varieties: Original (unflavored), Rose Fruity, Earl Gray, and Roasted.
Latest Blog Post
We're doing everything we can to help! Read more...
Resources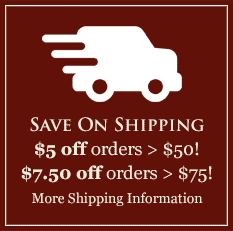 Featured Region
Brazil's Poços de Caldas
There is no other terroir in the world similar to the unique microclimate of Poços de Caldas, which is angled perfectly toward the sun. Poços de Caldas receives sharply divided day and night periods that begin with early morning sun full-on till 4 pm. The soil is enriched by volcanic minerals and rainforest humus. Learn more and browse Brazilian Volcano Coffees here.