Milk Tea
Milk tea is a popular specialty drink in many parts of Asia. Along the same principle as a 2-in-1 instant coffee, a teabag of Milk Tea contains non-dairy creamer as well as the tea or herb itself. The result is a soothing and comforting drink that's particularly ideal when you've had a bad day or the weather is dreary.
We have two kinds of milk tea. 3:15 PM brand is black tea (and thus contains caffeine), and is available in four varieties: Original (unflavored), Rose Fruity, Earl Gray, and Roasted. The other is Ginger Milk Tea, which contains only natural gingerroot and creamer, and is caffeine-free.
Latest Blog Post
Direct Trade is the wave of the future, and is picking up speed. It may just save hundreds of thousands of farming communities around the globe. Read more...
Resources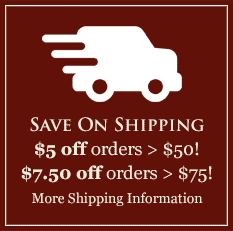 Featured Region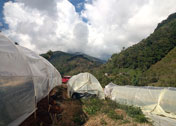 Costa Rica's Dota Tarrazu Region
"Tarrazu", like Champagne, is a restricted term that can only apply to the highly-prized coffees grown in one small mountainous region. With your help and ours, our Tarrazu coffee farmer is expanding his farm to the great benefit of the local people, the environment, and the coffee species. Learn more and browse our Costa Rica Dota Tarrazu coffees here.