Thai Tea Three-Pack (60g per bag, 180g total)
Buy a pack of 3 bags for just $11.95! Just in time for the hot weather! Seriously delicious hot or iced.
We all know Thai tea... that orange-hued, hauntingly delicious black tea that is usually enjoyed iced. But generally Thai Tea, as available from Asian groceries, is full of artificial coloring and is finely chopped black tea that is of good, but not great, quality. The artificial colors are of concern to many people.
We have been doing R&D to create the perfect Thai Tea for some time now. We proudly offer our own recipe of Thai Tea for your enjoyment.
Ingredients include super-fragrant, rich whole leaf black tea, natural powdered vanilla, Pensey's tiny bits of dried orange peel, Anatto for natural color, and a wonderful bonus: Whole miniature roses that impart that "je ne sais quoi" to this blend. This is the ultimate summer refresher, but we also enjoy drinking it as a hot milk tea in winter. A true comfort food. And a great gift for any tea lover who wants something better than what you can find in the Asian grocer.
3 bags of 60 grams each, total 180 grams.
Latest Blog Post
Our creative muse demands expression... this is our way of bringing more creative blending to your table (or cup). Read more...
Resources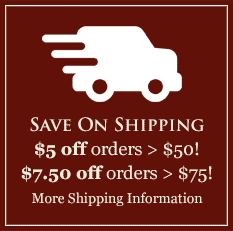 Featured Region
Brazil's Poços de Caldas
There is no other terroir in the world similar to the unique microclimate of Poços de Caldas, which is angled perfectly toward the sun. Poços de Caldas receives sharply divided day and night periods that begin with early morning sun full-on till 4 pm. The soil is enriched by volcanic minerals and rainforest humus. Learn more and browse Brazilian Volcano Coffees here.