The Coffee Roaster's Handbook - with $5 sitewide coupon!
The Coffee Roaster's Handbook - with $5 sitewide coupon!
The essential coffee roasting guide for new roasters! Len has written 156 pages covering everything from the origins and evolution of coffee to practical guidelines for roasting and blending. Get the book with a $5 coupon toward any products on the website, or get 1 pound of 17-International-Award-winning Brazil Adrano green beans for just $4 with the book. Adrano are our most foolproof beans for roasting, as they have delicious taste profiles in every range from Light to French Roast.
Roasting equipment essentials

Explore helpful info about at-home and commercial equipment, from air-popper-style roasters to large drum roasters, and other important tools like thermometers, afterburners, and beyond.

A brief history of coffee

Learn all about the origins of coffee, including primitive roasting methods, its introduction to worldwide trade markets, and its evolution to today.

Quick reference guide

Features an illustrated guide to roasting with a small or large drum roaster, from start to finish.
Learn and roast! Great combination and great gift! Not just for roasters... we find people love the basic orientation of coffee and its history.
If you purchase the book with the Adrano green beans, we include a free color roasting chart, normally $2.
Customer Reviews
Write Review
2nd book

I gave one to an employee! This one is mine. Excellent book!

Posted by Dick on Dec 24th 2022

Get it here from the source

This is a really nice guide to roasting coffee with anything from amateur to professional grade equipment, and includes helpful guides on how coffee is grown, cupping procedures, and so on, without being overly preachy. Get it here on the site, and score some extra beans compared with those other online mega-sites...

Posted by Matt on Nov 30th 2020
Latest Blog Post
These volcanic soil coffees are delicious and diverse... Read more...
Resources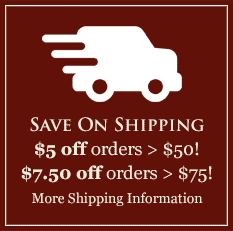 Featured Region
The Araku Valley of India
India's coffee tradition goes back 400 years or more, when a variety called Kent was first established in the Southern Hills. Arabicas predominated until the blight of 1870, when growers needed to hybridize to resistant varieties. The resultant strains had genes from Liberica and other unique, resistant species. Learn more and browse India's Araku Valley coffees here.