Trung Nguyen Buon Me Thuot S Coffee - 8-Pack Free Shipping Special
Trung Nguyen Buon Me Thuot S Coffee - 8-Pack Free Shipping Special
Our number 1 selling Vietnamese coffee! A blend of Arabica, Robusta, Chari (Excelsa) and Catimor beans, in line with Gourmet Blend. In traditional Vietnamese roasting and flavor balancing style, Trung Nguyen created a trademark "every occasion" coffee with a rich, broad flavor and buttery mouthfeel, with excellent aftertaste and keeping qualities. This is a highly affordable coffee with great heritage, sophisticated balance and many hints of chocolate, fruit and nut. The 500 gram bag is more than a pound of coffee, about 17.6 ounces.
This is an 8-pack stock-up special with FREE SHIPPING, for people who know what they want and want to save money! Total of 8.8 pounds of delicious coffee.

Offer available for USA and US territories only. Not available in Canada, sorry. If you add other non-free-shipping products, you will be charged for shipping on those products.
Customer Reviews
Write Review
Great coffee, great price

The 8 pack with free shipping is just a great deal for a bold, but smooth coffee

Posted by Mark Cook on May 30th 2020

Great coffee at a great price

This coffee is a staple at our home. Consistently smooth and flavorful

Posted by bizmgr@gmail.com on May 7th 2020

JUST LIKE BEING IN SAIGON

Went to Saigon last year and got hooked on their coffee. Great taste by itself or mix with MAXWELL HOUSE, ETC AS IT ADDS TO THE FLAVOR.

Posted by ROBERT BROWNING on Apr 22nd 2020

smooth & rich

S special is my favorite; makes a very satisfying cup of coffee. Also delicious made in a stovetop espresso pot. I also recommend Saigon Decaf. Made in an espresso pot it is wretched, but dripped in a phin it makes a rich and tasty cup of espresso.

Posted by Unknown on Apr 18th 2020

Best Vietnamese coffee East of Vietnam

We have been ordering this coffee for several years since a trip to Vietnam. We love it! And, we live the prompt service of Len's!

Posted by Unknown on Apr 17th 2020

Good product, good service

I've been ordering from Len's for almost five years. Love the coffee. Service is good too.

Posted by Unknown on Apr 16th 2020
Latest Blog Post
We're doing everything we can to help! Read more...
Resources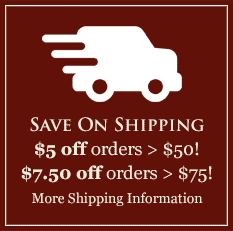 Featured Region
Brazil's Poços de Caldas
There is no other terroir in the world similar to the unique microclimate of Poços de Caldas, which is angled perfectly toward the sun. Poços de Caldas receives sharply divided day and night periods that begin with early morning sun full-on till 4 pm. The soil is enriched by volcanic minerals and rainforest humus. Learn more and browse Brazilian Volcano Coffees here.