Trung Nguyen Creative 5 (Culi Arabica) Coffee
Trung Nguyen Creative 5 (Culi Arabica) Coffee
Hand-selected culi (single, unsplit, peaberry) Arabica beans from the Central Plateau (Annam Highlands) for intense and complex flavor. Fragrant, smooth, yet with a dark edge from the peaberries; a gourmet choice for hot brewing. Great accompaniment for desserts... we have a number of bakeries and restaurants that serve this coffee.
340 grams (12 oz) ground coffee. If you prefer whole bean, please note that whole bean is still sold in the original 250-gram size.
More Information
Hand-selected culi (single, unsplit, peaberry) Arabica beans from Buon Me Thuot Highlands for intense and complex 100% Arabica multi-source flavor. Fragrant, smooth, yet with a dark edge from the peaberries; a gourmet choice.
The Culi Arabica is a world-class, multi-source, peaberry blended coffee. The Creative #5 is a coffeehouse favorite here in the USA. One bakery/coffeeshop here in New England displays the Culi Arabica in a presspot along with 6-7 other world-class coffees from Jamaica, Ethiopia, Kenya, Sumatra, etc., and tells us that their patrons self-select the Culi Arabica over ANY OTHER coffee they have offered.
This is a fragrant heirloom Arabica coffee with a complexity in the low tones one might expect from gourmet Robusta or Excelsa coffee. There is not a hint of objectionable modern hybrid licorice or barley taste. It is a favorite in winter due to its comforting dark, peaberry edge and broad flavor range. It has a haunting aftertaste that commands a second cup. In the summer it has an edge that makes it a unique and superb iced coffee.
You can go in many directions brewing the Creative #5. It's an Arabica that can be brewed lightly to provide a superbly balanced breakfast-style coffee, but it also is a peaberry, dark coffee that can be brewed strong to provide a Full City Roast intensity with no bitterness.
To brew light, you may want to use as little as a level tablespoon per cup. But you can go as strong as you like, even stacking it high in a Phin filter to get an espresso-like result. This is a coffee that is immensely versatile and fun, and for many Trung Nguyen fans, it's their favorite all-round blend.
For calibrating this coffee for commercial brewing, we suggest the whole bean, set to the grind you need. In commercial machines, if the grind is off, the flavor result can move from light to dark too easily, and some of the fabulous flavor hints can be lost, particularly if brewing at a high temperature (above 195°). The grind is good for Bunn-style carafe brewers, where the results are reliable and delicious and will surpass any coffee service coffee.
For home brewing, the pre-ground is perfect for cone-filter drip machines, percs, cold-brewing, Phin filters and French Press, so you typically won't get any flavor advantage from grinding it yourself. If you use a basket-style machine you may want the whole bean and it should be ground to medium-fine.
Allergy note: The special butter-roast process that gives Trung Nguyen coffees their unique flavor and aroma is a proprietary recipe and we cannot promise that it is safe for individuals with severe allergies to any vegetable oil, such as soy.
We also can't promise it's vegan, but it is certified Halal and safe for lacto-vegetarians.
If you are vegan or if you have any concerns about allergens, we suggest our new Saigon Cafe Blend, which we can promise are free of common allergens and 100% vegan.
Customer Reviews
Write Review
Previous | Showing reviews 11-14 of 14
Awesome Flavorful Coffee

What a great tasting coffee. Had it in Vietnam and had to get it again here in the states. Great coffee.

Posted by Jim on Jul 6th 2017

Strong! Flavorful, Unique

Excellent! Strong Brew!

Posted by Unknown on Jun 18th 2017

best coffee ever!

Went to vietnam and fell in love with this coffee!

Posted by Unknown on Mar 29th 2017

It is the best

I have tried several of the Vietnamese coffees available through Heirloom Coffee and this is my favorite (there is not a bad one in the bunch!). I have two double espressos made with #5 every morning and it starts my day off nicely.

Posted by G Rodney Thompson on Nov 19th 2016
Previous | Showing reviews 11-14 of 14
Latest Blog Post
Our creative muse demands expression... this is our way of bringing more creative blending to your table (or cup). Read more...
Resources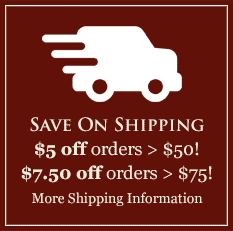 Featured Region
Brazil's Poços de Caldas
There is no other terroir in the world similar to the unique microclimate of Poços de Caldas, which is angled perfectly toward the sun. Poços de Caldas receives sharply divided day and night periods that begin with early morning sun full-on till 4 pm. The soil is enriched by volcanic minerals and rainforest humus. Learn more and browse Brazilian Volcano Coffees here.