Trung Nguyen Legend Instant Sugarfree Coffee (Café Sua Da)
Trung Nguyen Legend Instant Sugarfree Coffee (Café Sua Da)
The TN Legend Instant Coffees are a celebration of Trung Nguyen's 25th Anniversary of being Asia's top selling coffee company. They have create an instant powder from the famous flagship Legendee coffee and taken great care to balance the 3-in-1 flavor without too much sweetness, and presented it in 25 gram sachets that make a more "American" size serving of about 8-9 ounces, as opposed to the 5-6 ounce servings of regular G7. The serving size is more along the lines of the Gu Manh X2 Instant. There are 9 servings per box.
These coffees are far more sophisticated and flavorful anything we have tried in the USA, so we know you will enjoy them.
The Legend Café Sua Da has an rich, caramelly profile with a traditional blended coffee taste along the lines of Creative 5. We love it iced also.
Please note: The Café Sua Da uses artificial sweeteners, presumably because in hot climates people like to drink a LOT of iced coffee, much more volume than they do with hot coffee.... and the sugar piles up. If you are not comfortable with artificial sweeteners, please don't buy the Café Sua Da.
Latest Blog Post
We're doing everything we can to help! Read more...
Resources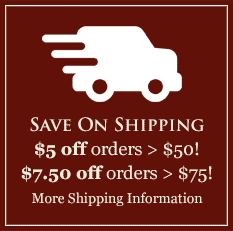 Featured Region
Brazil's Poços de Caldas
There is no other terroir in the world similar to the unique microclimate of Poços de Caldas, which is angled perfectly toward the sun. Poços de Caldas receives sharply divided day and night periods that begin with early morning sun full-on till 4 pm. The soil is enriched by volcanic minerals and rainforest humus. Learn more and browse Brazilian Volcano Coffees here.