Trung Nguyen Premium Blend Coffee, ground
Trung Nguyen Premium Blend Coffee, ground
The Premium Blend in the can is a popular home-brew Vietnamese traditional coffee, made using Arabica, Robusta, Excelsa & Catimor beans. Trung Nguyen adds natural flavorings to this blend; it and Gourmet Blend are the only Creative Coffees that have any additional ingredients other than a small amount of oil traditionally used in the roasting process. It's a great coffee in perfect balance, and the flavors added (cocoa being one) are not detectable as added flavors; they seem to be very subtle.
425 grams (15 oz), ground only.
Back in stock!

More Information
We're sorry, but we cannot ship Premium Blend to military or non-continental addresses. Shipping Premium Blend is, in general, much more expensive than shipping a bagged coffee, due to the shape of the can.
People who love this coffee often love the Buon Me Thuot Special. Why not try it today?
Allergy note: The special butter-roast process that gives Trung Nguyen coffees their unique flavor and aroma is a proprietary recipe and we cannot promise that it is safe for individuals with severe allergies to any vegetable oil, such as soy.
We also can't promise it's vegan, but it is certified Halal and safe for lacto-vegetarians.
If you are vegan or if you have any concerns about allergens, we suggest our new Saigon Cafe Blend, which we can promise are free of common allergens and 100% vegan.
Customer Reviews
Write Review
Truely Satisfying`

Love this brand and especially this product. I live in China and when I am back in the USA, I am happy to know I can still buy this product an other Trung Nguyen products at a great price with fast shipping.

Posted by Toby on Sep 2nd 2018

Best Coffee In The World

I was a café bustello drinker for many years until I visited Vietnam where the coffees were so good that I never again purchased bustello, kona, or any other coffee .

Posted by Tom on Sep 28th 2017

Very good coffee

Went to a local restaurant and ordered Vietnamese coffee. My wife and I had never had this before. Was very surprised how sweet and flavorful it was. Was so impressed that I decided to order Trung Nguyen Premium Blend Coffee and the phin coffee filters so we could continue to enjoy this coffee.

Posted by Henri on Feb 26th 2017
Latest Blog Post
Direct Trade is the wave of the future, and is picking up speed. It may just save hundreds of thousands of farming communities around the globe. Read more...
Resources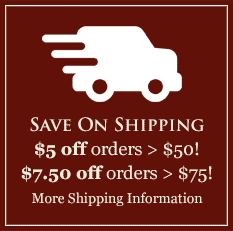 Featured Region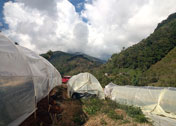 Costa Rica's Dota Tarrazu Region
"Tarrazu", like Champagne, is a restricted term that can only apply to the highly-prized coffees grown in one small mountainous region. With your help and ours, our Tarrazu coffee farmer is expanding his farm to the great benefit of the local people, the environment, and the coffee species. Learn more and browse our Costa Rica Dota Tarrazu coffees here.