Vietnamese Buon Me Thuot Excelsa, green unroasted
Vietnamese Buon Me Thuot Excelsa, green unroasted
Excelsa is one of the four remaining genetically distinct commercial species of coffee and accounts for about 7% of world coffee production. It is used in Vietnam as a blending coffee, being added to other varieties of coffee to add complexity and depth. It's a vital ingredient in Trung Nguyen's blended coffees, including the famous Gourmet Blend, Buon Me Thuot Special, and Creative Four.
Our Excelsa was grown on one of Indochine Estates' coffee farms in the Dalat Highlands area of Vietnam. They have been processed by the traditional sun-drying method made possible by Vietnam's reliably long, hot summer.
These beans come to us in a very natural state. We sift through the coffee by hand, visually inspecting every lot to remove broken beans and small bits of dried coffee fruit, which are a result of the drying process and the beans' non-uniform size. Excelsa itself has a highly variable fruit, producing seeds of all shapes and sizes, as you can see in the image. This is part of its unique character.
Excelsa has a distinctive tart, fruity, dark, mysterious taste. In blends, it enhances the middle and back palate and lingering finish of the coffee, giving the cup more substance and power. Brewed on its own, it is a compelling and unique coffee experience, like a good Scotch. Green unroasted coffee beans for home or commercial roaster.
Customer Reviews
Write Review
A marvelous coffee

I have roasted and served this Vietnamese Excelsa as a single origin coffee and it's fabulous. I enjoy the bite and the strong flavors in the center and back of the tongue. However, my favorite way to roast/serve this is in a 50%/50% blend with Sumatra. They balance each other so well that this has become my signature blend, a truly unique coffee that has everyone raving.

Posted by Zan Raynor on May 11th 2017
Latest Blog Post
Direct Trade is the wave of the future, and is picking up speed. It may just save hundreds of thousands of farming communities around the globe. Read more...
Resources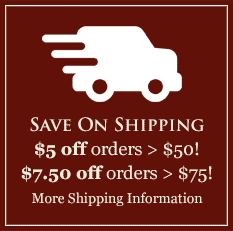 Featured Region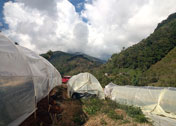 Costa Rica's Dota Tarrazu Region
"Tarrazu", like Champagne, is a restricted term that can only apply to the highly-prized coffees grown in one small mountainous region. With your help and ours, our Tarrazu coffee farmer is expanding his farm to the great benefit of the local people, the environment, and the coffee species. Learn more and browse our Costa Rica Dota Tarrazu coffees here.