Vietnamese Buon Me Thuot Excelsa, green unroasted
Vietnamese Buon Me Thuot Excelsa, green unroasted
Excelsa is one of the four remaining genetically distinct commercial species of coffee and accounts for about 6% of world coffee production. It is used in Vietnam as a blending coffee, being added to other varieties of coffee to add complexity and depth. It's a vital ingredient in Trung Nguyen's blended coffees, including the famous Gourmet Blend, Buon Me Thuot Special, and Creative Four.
Our Excelsa was grown on one of Indochine Estates' coffee farms in the Dalat Highlands area of Vietnam. They have been processed by the traditional sun-drying method made possible by Vietnam's reliably long, hot summer.
These beans come to us in a very natural state. We sift through the coffee by hand, visually inspecting every lot to remove broken beans and small bits of dried coffee fruit, which are a result of the drying process and the beans' non-uniform size. Excelsa itself has a highly variable fruit, producing seeds of all shapes and sizes, as you can see in the image. This is part of its unique character.
Excelsa has a distinctive tart, fruity, dark, mysterious taste. In blends, it enhances the middle and back palate and lingering finish of the coffee, giving the cup more substance and power. Brewed on its own, it is a compelling and unique coffee experience, like a good Scotch. Green unroasted coffee beans for home or commercial roaster.
We are unable to source new Excelsa from Vietnam at this time, so we are only offering it in 1-pound size.
Please note: The FDA warns consumers that green unroasted coffee beans should not be consumed raw, and must be processed by boiling or roasting before consumption.
Customer Reviews
Write Review
Wonderful Change of Pace

This coffee is definitely unique with an indescribable "tang" taste and amazing aroma. However, I would not describe it as acidic or overly bright. I enjoy the unique taste so much I prefer to drink it alone as a single origin vs a blend. Does not roast uniformly, but if roasted medium or above there are minimum under-roasted beans. I love it!

Posted by Jason on Aug 17th 2022

Odd coffee has its place

I tried this coffee as a single origin and it didn't work. It may have been that I roasted it too light (it was to a city plus roast more or less). When I used it in a blend with the Sumatra Gayo that I bought at the same time it enhanced the somewhat neutral quality of the Sumatra. I think it would be an interesting mix in coffee in an espresso blend

--
Len's response: This coffee is definitely not a good candidate for light roast; we go Full City or more. And yes, it is a great blending coffee :-)

Posted by Warren Cohen on Aug 10th 2022

A Rare Treat!

I didn't know what to expect. This first experience with Excelsa was truly enjoyable. I roasted to my Medium around 211°C to preserve what I might (rather than going too dark).

Fragrance was soft like cookies. Aroma rich-lush like the long lasting aftertaste of sweet tobacco. No acidity and super mouth coating body. It did have a "Tangy" aspect as described. Well said! Great Adventure and always satisfied with Lens Coffee!

Will serve my SCA students and online training very well!

Posted by Adam Carpenter on Aug 27th 2021

Good for blending

I used this with sumatra and it was a delightful blend full of flavor . It was very good as well on its own as a single source either way it is a great bean.

Posted by Whoop chicken expeditions on May 20th 2021

Number 1

The main purpose of this coffee, for me, was for blending. It works really good for a custom house blend. However, as a single source it is the best. An amazing dark, rich, "thick," flavor rests with you. An avid (pressure cooker in canning jars, never going back) cowboy coffee drinker will note the same fascinating, effervescent taste, of any errant grains, that is in the smell of this roasting coffee.

Posted by Nathanael Rhodes on Feb 12th 2019

A marvelous coffee

I have roasted and served this Vietnamese Excelsa as a single origin coffee and it's fabulous. I enjoy the bite and the strong flavors in the center and back of the tongue. However, my favorite way to roast/serve this is in a 50%/50% blend with Sumatra. They balance each other so well that this has become my signature blend, a truly unique coffee that has everyone raving.

Posted by Zan Raynor on May 11th 2017
Latest Blog Post
These volcanic soil coffees are delicious and diverse... Read more...
Resources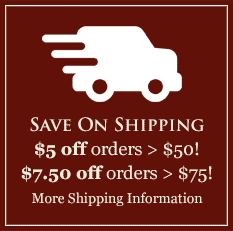 Featured Region
The Araku Valley of India
India's coffee tradition goes back 400 years or more, when a variety called Kent was first established in the Southern Hills. Arabicas predominated until the blight of 1870, when growers needed to hybridize to resistant varieties. The resultant strains had genes from Liberica and other unique, resistant species. Learn more and browse India's Araku Valley coffees here.