Vietnamese Buon Me Thuot Excelsa
Vietnamese Buon Me Thuot Excelsa
Excelsa is one of the four remaining genetically distinct commercial species of coffee and accounts for about 7% of world coffee production. It is used in Vietnam as a blending coffee, being added to other varieties of coffee to add complexity and depth. It's a vital ingredient in Trung Nguyen's blended coffees, including the famous Gourmet Blend, Buon Me Thuot Special, and Creative Four.
Our Excelsa was grown on one of Indochine Estates' coffee farms in the Dalat Highlands area of Vietnam. They have been processed by the traditional sun-drying method made possible by Vietnam's reliably long, hot summer.
These beans come to us in a very natural state. We sift through the coffee by hand, visually inspecting every lot to remove broken beans and small bits of dried coffee fruit, which are a result of the drying process and the beans' non-uniform size. Excelsa itself has a highly variable fruit, producing seeds of all shapes and sizes, as you can see in the image. This is part of its unique character.
Excelsa has a distinctive tart, fruity, dark, mysterious taste. In blends, it enhances the middle and back palate and lingering finish of the coffee, giving the cup more substance and power. Brewed on its own, it is a compelling and unique coffee experience, like a good Scotch.
8 oz roasted coffee. Note that Excelsa is ungraded for size, so there is variance in the bean color; we offer two roast levels. The first is "Dark" in which the beans are predominantly Dark. The second is "Harlequin", in which we have multiple roast points with even distribution from City to Dark.
Please select drip grind or whole bean and either Dark or Harlequin Roast.
Customer Reviews
Write Review
A Different Experience

We ordered this because we were looking for a lower caffeine coffee. The aroma is much earthier than Arabica, and the Scotch analogy for the flavor profile is right on. It's somewhat reminiscent of an Islay, a little smoky and almost briny. I'm not sure it's something I'll drink often, but it's certainly different and interesting.

Posted by JS on May 12th 2020

Smooth with low caffeine

I ordered this coffee with the intention of mixing it with Arabica. The coffee was so good that I stopped blending and now just drink the Excelsa. This coffee smells great, tastes great, no bitter after taste, and no caffeine jitters.

Posted by Jeff on Sep 10th 2018

Would be neat to get it from Africa or have it Espresso grind

Great product, first time trying Excelsa.
It would be neat to try it from Africa where it's native originally, or to get it in an Espresso grind, so I can make it thick and creamy.

Posted by Hal on Mar 1st 2018

Excelsa Is The Best

This coffee is absolutely the best. I have been using a French press for 30 years and I grind the whole beans before brewing. I use the Excelsa blended with equal amounts of French Roast and Sumatra coffees, sometimes adding a little of Heirloom's other coffees.

Posted by Unknown on Oct 28th 2016
Latest Blog Post
We're doing everything we can to help! Read more...
Resources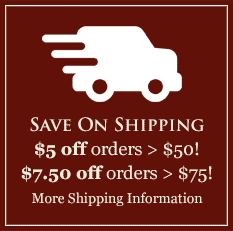 Featured Region
Brazil's Poços de Caldas
There is no other terroir in the world similar to the unique microclimate of Poços de Caldas, which is angled perfectly toward the sun. Poços de Caldas receives sharply divided day and night periods that begin with early morning sun full-on till 4 pm. The soil is enriched by volcanic minerals and rainforest humus. Learn more and browse Brazilian Volcano Coffees here.