Vietnamese Coffee Home Roasting Kit
Vietnamese Coffee Home Roasting Kit
Like our roasted coffee Vietnamese Coffee Kit, this is the perfect collection of ingredients to make Cafe Sua Da at home and experience Grade A Vietnamese coffee beans fresh roasted and brewed in the traditional style.
Our trademark blend of triple-sorted Dalat Region Bourbon Arabica, peaberry Robusta and Buon Me Thuot Region Excelsa are blended in a 50/30/20 mix that gives the traditional Vietnamese multi-species taste profile - chocolate tones, buttery-smooth, low-acid coffee that the Vietnamese have become famous for producing an serving in thousands of coffee shops across Southeast Asia.
We include 3 pounds of pre-blended green coffee beans, genuine Longevity sweetened condensed milk, a traditional 8 oz Vietnamese Phin filter/brewer with lifetime warranty, and an insert with brewing tips.
More Information
As one of our Vietnamese coffee kits, the Vietnamese Coffee Home Roasting Kit contains all three elements of an authentic Vietnamese coffee experience: Vietnamese coffee, sweetened condensed milk, and Phin coffee brewer.
The coffee: Heirloom Coffee's own Vietnamese Dalat Blend
Our own unique recipe--you can't get anything like this anywhere else! This artful coffee blend has a base of Indochine Estates heirloom Bourbon Arabica beans, a special heirloom species of Arabica that has been pampered on their family estate farms in Dalat for multiple generations. These beans have a delicious buttery caramel taste that is very distinct, and a wonderful 'classic coffee' aroma that fill the kitchen with that scent we love.
We blend in about 25% Dalat Robusta peaberries to give the coffee amazing body and fullness, as well as improving the crema when brewed as espresso. These peaberry beans are the source of much of the chocolate tone you see in Vietnamese coffee. They are gorgeous beans, round and "robust" and full of flavor.
We then add Catimor, a rare and unique Arabica variety with superb body brown sugar tones, and thenfinish with a small amount of Buon Me Thuot Excelsa (known in Vietnam as "Chari"), a distinct species of coffee that stimulates the middle and sides of the palate, giving the blend a full-bodied balance that is unexcelled. Buon Me Thuot region Excelsa is one of the trademark coffees used in traditional Vietnamese blends enjoyed as Café Sua Da.
The sweetened condensed milk: Longevity Original
Sweetened Condensed Milk is evaporated milk with sugar added, resulting in a thick, sweet syrup. Anyone looking to try authentic Ca Phe Sua Da - Vietnamese-style iced coffee - will need sweetened condensed milk to complete the experience. However, most brands in the USA are too sweet and not creamy enough to give you a really "true" café experience. Longevity brand is made with thick whole milk for extra creaminess, and as a result, lightens coffee much better than Carnation or most other brands. 14oz can.
The Phin: 6oz stainless steel Phin filter/brewer with easy-to-follow instructions with photographs
The gravity insert filter kit used in Trung Nguyen coffeeshops in Vietnam for Cà phê sua dá (or Cafe sua da). The flavor obtained from these small and inexpensive brewers is incomparable. No paper filters needed, no big machine setup or cleaning needed to brew a simple cup of delicious coffee. Just set the Phin atop your cup and add coffee and hot water to brew one perfect serving.

Latest Blog Post
These volcanic soil coffees are delicious and diverse... Read more...
Resources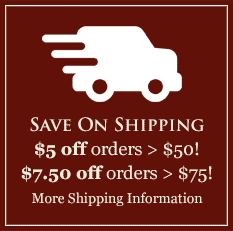 Featured Region
The Araku Valley of India
India's coffee tradition goes back 400 years or more, when a variety called Kent was first established in the Southern Hills. Arabicas predominated until the blight of 1870, when growers needed to hybridize to resistant varieties. The resultant strains had genes from Liberica and other unique, resistant species. Learn more and browse India's Araku Valley coffees here.