Vietnamese Coffee MiniKit with Saigon Tradition
Vietnamese Coffee MiniKit with Saigon Tradition
Super-fun, chocolatey-delicious genuine Vietnamese Coffee Kit has everything you need to recreate that Vietnamese café experience at home. For hot or iced coffee, you get our peaberry Robusta Saigon Tradition, a 6-ounce stainless steel Phin filter, and an "upgrade" to a double-size condensed milk!
Our own Saigon Tradition is made using genuine highland Dalat peaberry Robusta from Indochine Estates. It's a stunning coffee with smooth body and great taste persistence. High in caffeine, never bitter. 100% natural.
Phin filter is 6 ounce capacity from Tantiendat, our favorite producer, and the minimilk is now double the size of earlier kits, 7 ounces, with a pop top for easier dispensing!
Makes a great gift for any coffee lover, Secret Santa party, or just enjoying for yourself. Fresh-roasted, 8 ounce ground coffee.
Latest Blog Post
Our creative muse demands expression... this is our way of bringing more creative blending to your table (or cup). Read more...
Resources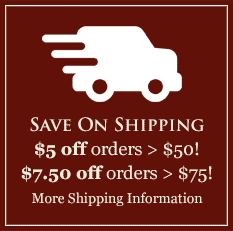 Featured Region
Brazil's Poços de Caldas
There is no other terroir in the world similar to the unique microclimate of Poços de Caldas, which is angled perfectly toward the sun. Poços de Caldas receives sharply divided day and night periods that begin with early morning sun full-on till 4 pm. The soil is enriched by volcanic minerals and rainforest humus. Learn more and browse Brazilian Volcano Coffees here.