Vietnamese Coffee MiniKit
Vietnamese Coffee MiniKit
This compact version of our popular Vietnamese Coffee Kit is perfect for friends, co-workers, clients, and anyone else who'd love a delicious gourmet coffee experience at a fabulous price. The kit contains a small-size can of sweetened condensed milk, a full-sized Phin filter, and one of our most popular coffees.
More Information
As one of our Vietnamese coffee kits, the Vietnamese Coffee Mini-Kit contains all three elements of an authentic Vietnamese coffee experience: Vietnamese coffee, sweetened condensed milk, and Phin coffee brewer.
The coffee: Trung Nguyen Creative One (Culi Robusta)
Trademark heirloom Vietnamese Robusta originally established in Vietnam in 1890 - 1922, made from select Culi (single, unsplit, peaberry) beans for richest flavor. Dark, strong, full-bodied and naturally sweet, can stand up to plenty of milk and sugar. A particularly excellent choice for iced coffee.
The sweetened condensed milk: La Lecherita Mini Milk
Sweetened Condensed Milk is evaporated milk with sugar added, resulting in a thick, sweet syrup. For the mini-kit, we use La Lecherita brand, which comes in a convenient pull-top can in a 3.5 oz size. The flavor is good and pure, not too assertive. A good way to try using condensed milk in your coffee for the first time.
The Phin: 6oz stainless steel Phin filter/brewer with easy-to-follow instructions with photographs
The gravity insert filter kit used in Trung Nguyen coffeeshops in Vietnam for Cà phê sua dá (or Cafe sua da). The flavor obtained from these small and inexpensive brewers is incomparable. No paper filters needed, no big machine setup or cleaning needed to brew a simple cup of delicious coffee. Just set the Phin atop your cup and add coffee and hot water to brew one perfect serving.

Latest Blog Post
Our creative muse demands expression... this is our way of bringing more creative blending to your table (or cup). Read more...
Resources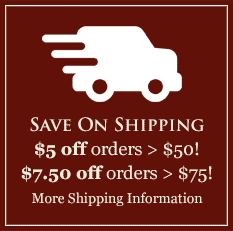 Featured Region
Brazil's Poços de Caldas
There is no other terroir in the world similar to the unique microclimate of Poços de Caldas, which is angled perfectly toward the sun. Poços de Caldas receives sharply divided day and night periods that begin with early morning sun full-on till 4 pm. The soil is enriched by volcanic minerals and rainforest humus. Learn more and browse Brazilian Volcano Coffees here.