Vietnamese Dalat Bourbon Arabica, green unroasted
Vietnamese Dalat Bourbon Arabica, green unroasted
Indochine Estates is one of our favorite suppliers to work with because not only do they grow a delicious heirloom variety of Arabica on their multi-generation family farms, they are also deeply involved in their local community and sustainable growing pratices. The coffee bushes are sheltered by avocado trees, which is turn are sheltered by persimmon trees. This provides the right amount of shade and enables triple harvesting from the same plot of land.
Bourbon Arabica beans are characterized by a roundness and mellowness of flavor that modern arabicas often lack, coupled with a balanced acidity and smooth mouthfeel. The trees these beans grow on were preserved on Indochine's estate farms when everyone else was re-planting their farms with modern hybrids, and we're very glad that they were!
Customer Reviews
Write Review
Very good beans

Took it a little into 2nd crack in a 1500w Poppery, seemed to bring out the most flavor. Wanted to try some Vietnamese beans and was not disappointed.
"A delicate blend of old shoe leather and post-pubescent teenage angst with a husky afterburn of..." Nah, just good flavor of... coffee.
"Erdiuion"?

Posted by Bert A DeCool on Mar 2nd 2019

A piece of ertdiuion

A piece of ertdiuion unlike any other!

Posted by Easter on Oct 7th 2016
Latest Blog Post
We're doing everything we can to help! Read more...
Resources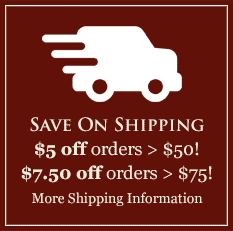 Featured Region
Brazil's Poços de Caldas
There is no other terroir in the world similar to the unique microclimate of Poços de Caldas, which is angled perfectly toward the sun. Poços de Caldas receives sharply divided day and night periods that begin with early morning sun full-on till 4 pm. The soil is enriched by volcanic minerals and rainforest humus. Learn more and browse Brazilian Volcano Coffees here.