Vietnamese Dalat Bourbon Arabica - New Crop!
Vietnamese Dalat Bourbon Arabica - New Crop!
New crop 2019! While it lasts! This in a crop from our new supplier of highland Robusta, and we took a chance on a single sack of their new Bourbon Arabica crop, sight unseen, and it is amazing. It's the most pleasing Vietnamese Bourbon we have had yet, and we hope to bring quite a bit more in when we order again... but that won't be until the end of the year. So enjoy this while you can!
Dalat has very little land at altitude high enough to grow premium Arabica, and Bourbon is the ideal species for the soil and altitude in this lower region of the Annam Highlands (today called the Central Plateau). Chocolatey, buttery, lower in acid than other Arabicas, this variety fits the preferences of Vietnamese growers since ~1900.
Bourbon Arabica beans are characterized by a roundness and mellowness of flavor that modern arabicas often lack, coupled with a balanced acidity and smooth mouthfeel. Bourbon is unique in that it matures/ripens slowly after roasting and maintains a wonderful profile that seems to age well over weeks.
8 oz bag roasted coffee, City roast (slightly lighter than Medium). Please select ground or whole bean.
Latest Blog Post
We're doing everything we can to help! Read more...
Resources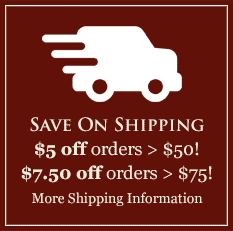 Featured Region
Brazil's Poços de Caldas
There is no other terroir in the world similar to the unique microclimate of Poços de Caldas, which is angled perfectly toward the sun. Poços de Caldas receives sharply divided day and night periods that begin with early morning sun full-on till 4 pm. The soil is enriched by volcanic minerals and rainforest humus. Learn more and browse Brazilian Volcano Coffees here.