Vietnamese Dalat Peaberry Highland Robusta
Vietnamese Dalat Peaberry Highland Robusta
Vietnamese Peaberry Robusta is the secret ingredient in Italian espresso. Its lush body, chocolatey taste, and excellent aftertaste are a product of the rich soil in Vietnam, and the fact that they are able to sun-dry the coffee cherries, which develops Robusta's natural sweetness. This highland Robusta is washed, extremely high-quality and hand graded, and has a little sharper, bolder profile than the non-peaberry Robusta from the same region.
Why Robusta? Coffee drinkers are evenly divided between "front palate" people and "back palate" people. We find that people who respond well to Vietnamese coffees in general tend to be "back palate" people, and Robusta excites primarily the back of the palate. In particular, Vietnamese high-altitude Robusta has developed indigenously to be almost its own subspecies, and the gourmet Robusta from this region is exceptionally delicious, quite unlike the low-altitude versions and Brazilian Robusta.
8 oz bag Medium Roast coffee, please choose drip grind or whole bean. High in caffeine.
Latest Blog Post
These volcanic soil coffees are delicious and diverse... Read more...
Resources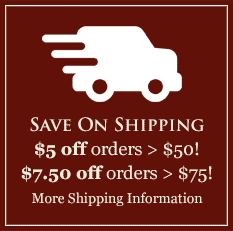 Featured Region
The Araku Valley of India
India's coffee tradition goes back 400 years or more, when a variety called Kent was first established in the Southern Hills. Arabicas predominated until the blight of 1870, when growers needed to hybridize to resistant varieties. The resultant strains had genes from Liberica and other unique, resistant species. Learn more and browse India's Araku Valley coffees here.