Waikiki Sunrise - Seasonal Brew
Waikiki Sunrise - Seasonal Brew
Len hand-crafted this perky and lovable summer brew from fragrant, rich coffee and a hint of pineapple. He says he did it "Because somebody had to go there." We're glad he did, it's totally delightful and refreshing. Careful, it also has an above-average caffeine kick. Truly a party in a bag. Brew it up and let that party out!
This blend was introduced, and named at, a family celebration for a wedding that took place in Hawaii. After several roastings we realized this was a keeper. We love it iced, where the refreshing hint of pineapple really kicks it up.Enjoy!
8 oz, please choose ground or whole bean.
It's back!
Latest Blog Post
These volcanic soil coffees are delicious and diverse... Read more...
Resources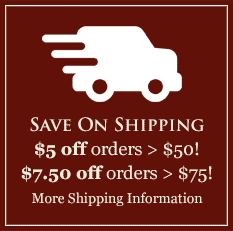 Featured Region
The Araku Valley of India
India's coffee tradition goes back 400 years or more, when a variety called Kent was first established in the Southern Hills. Arabicas predominated until the blight of 1870, when growers needed to hybridize to resistant varieties. The resultant strains had genes from Liberica and other unique, resistant species. Learn more and browse India's Araku Valley coffees here.