World Heritage Green Coffee Home Roasting Kit
World Heritage Green Coffee Home Roasting Kit
Len's Coffee is the only source in America for all four remaining coffee bean species... Arabica, Robusta, rare Excelsa and endangered Liberica.
In this kit you find 1 pound of each of these remaining commercially-grown species, with 1 ounce roasted samples so you can compare with your results. Kit contains an 8-page booklet with information about the origins and suggestions for blending these different species to make super-rich and exotic coffee blends.
This has been our top-seller home roasting product for 5 years. You'll love it!
Latest Blog Post
Direct Trade is the wave of the future, and is picking up speed. It may just save hundreds of thousands of farming communities around the globe. Read more...
Resources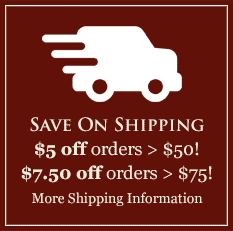 Featured Region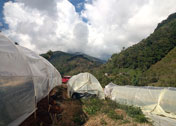 Costa Rica's Dota Tarrazu Region
"Tarrazu", like Champagne, is a restricted term that can only apply to the highly-prized coffees grown in one small mountainous region. With your help and ours, our Tarrazu coffee farmer is expanding his farm to the great benefit of the local people, the environment, and the coffee species. Learn more and browse our Costa Rica Dota Tarrazu coffees here.