World Heritage Green Coffee Home Roasting Kit
World Heritage Green Coffee Home Roasting Kit
Len's Coffee is the only source in America for all four remaining coffee bean species... Arabica, Robusta, rare Excelsa and endangered Liberica.
In this kit you find 1 pound of each of these remaining commercially-grown species, with 1 ounce roasted samples so you can compare with your results. Kit contains an 8-page booklet with information about the origins and suggestions for blending these different species to make super-rich and exotic coffee blends.
This has been our top-seller home roasting product for 5 years. You'll love it!
Latest Blog Post
Our creative muse demands expression... this is our way of bringing more creative blending to your table (or cup). Read more...
Resources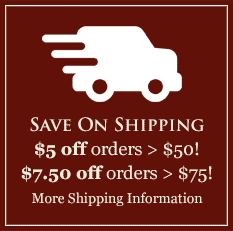 Featured Region
Brazil's Poços de Caldas
There is no other terroir in the world similar to the unique microclimate of Poços de Caldas, which is angled perfectly toward the sun. Poços de Caldas receives sharply divided day and night periods that begin with early morning sun full-on till 4 pm. The soil is enriched by volcanic minerals and rainforest humus. Learn more and browse Brazilian Volcano Coffees here.