About Us

Len on a coffee-buying trip to Costa Rica





Our headquarters in Medford, MA. Trust us...
like Doctor Who's tardis, it's a lot
bigger on the inside!




Freshly delivered coffee beans from Sumatra
Len's Coffee® is a family-run coffee importing company operating out of Medford, MA. Since 2005, we have sought out the most full-flavored coffees from all over the world, with emphasis on old heritage varieties instead of modern hybrids. Most importantly, we are the only source in North America for coffees "beyond Arabica". The media, and corporate coffee, feed consumers bad science and information about coffee, including the claim that only Arabica is specialty quality coffee.
For hundreds of years, the world has enjoyed 4 fundamentally different species of coffees - Arabica, Robusta, Excelsa and Liberica, and we have them all here!
Our search for the unusual and better began in Vietnam, and our top-selling coffees are still our Vietnamese brands, including Trung Nguyen. Since then, however, we've branched out and now offer our own fresh-roasted coffees, specializing in rare coffee stock from exotic locales.
Though we mainly sell coffee online, we also offer local in-store shopping and commercial/wholesale sales and support for cafés and other businesses. In the past decade, we've grown from a little mail-order business operating out of Len's house to a full-fledged retail company, sending thousands of orders every year all over America.
What makes our coffees special?
We love lower-acid coffees that are intensely flavorful without being bitter.
We prefer a medium roast (never burnt!).
We've also got a weakness for coffees with chocolate or caramel notes.
We often find that a blend of multiple coffee varieties is more appealing and fuller bodied than a single-source, so we offer a wide variety of blended coffees, many made to our specification.
Finally, all our suppliers must meet our standards for ethical practices and have a good influence on their local community, with emphasis on generous wages (better than Fair Trade wages!) and environmental stewardship.
Your Orders: Shipping and Returns
How long will your order take to arrive? We ship the majority of orders via USPS Priority. Very large orders may ship via UPS Ground. 80% of the time, orders go into the mail by the next business day, and may even ship same-day if placed in the morning (EST). Recently, the Post Office has added a new service called Ground Advantage, which offers ground transportation (1 -6 days) and is very economical, the way UPS Ground USED to be before UPS set their ground rates to equal Priority Male rates but offering slower service. If you select Economy Shipping, your package may ship by Ground Advantage.
Here's how average delivery time breaks down by location:
- Eastern USA generally receive orders in 2 or 3 business days.
- Western USA generally in 3 to 6 business days.
- Locations in Canada take 10 business days or more if being sent to a distant location.
Your Privacy Is Sacred: Security and Privacy Policies
Credit Card Security: Our server is secured by an industry-best THAWTE SSL security certificate operated by Square Up processing. To make theft impossible, we do not store your credit card information (unless you specifically ask us to on the phone). You also have the option to pay with PayPal, if you are more comfortable with that method of payment, or by using your Amazon stored payment credentials through their payment service.
Personal Information Security: We hate spam and zealously protect your email and physical address. We will never, ever share it.
We do have a monthly newsletter, which contains exclusive sales and specials as well as sneak previews of new products that are only available to our customer list. However, you can easily opt out of this and will never be re-added unless you specifically call or email us to request it. We operate our emailings ourselves, using MailChimp, so there is no chance of your email address being used by anyone else.
For local sales, we offer free pickup at our offices at 9 Jerome Street, Medford, MA 02155. You can also request that we bring the order to our new takeout shop at Lola's Coffee and More at 17 Playstead Road, Medford, MA. Select Local Pickup on checkout. Add a text note if you want us to bring the order to Lola's.
For More Information:
We always welcome your feedback. Please contact us anytime using the Contact form.
You are welcome to pick up the phone and call, if you would like to discuss your order with us personally. Ask for Len at@ 781-391-2255.
Latest Blog Post
These volcanic soil coffees are delicious and diverse... Read more...
Resources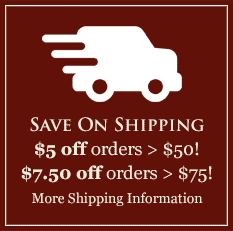 Featured Region
The Araku Valley of India
India's coffee tradition goes back 400 years or more, when a variety called Kent was first established in the Southern Hills. Arabicas predominated until the blight of 1870, when growers needed to hybridize to resistant varieties. The resultant strains had genes from Liberica and other unique, resistant species. Learn more and browse India's Araku Valley coffees here.