Brewing Tips
Tips on Brewing Vietnamese Coffee
Vietnamese coffees are typically "strong" for the amount used, which yields good economy, especially since they are reasonably priced to begin with! They provide a full range of aromatics and flavor from superior cultivation and hand-processing methods, without having to burn the beans, as is popular these days with lesser coffees.
General information:
Amount to brew: When in doubt, follow the "1 tablespoon to one cup (6-8 ounces)" rule. All of the coffees will produce fine flavors if brewed this way. Vietnamese coffee is quite strong so if you use too much you may find it a little bitter. For drip machines, the grind is fairly coarse, and the best brewing time is about 6 minutes in a machine or about 4 minutes in a manual drip brewer, French Press or other soak process.
Café-style Phin filter
Type of machine/filter: Vietnamese coffees are a medium-coarse grind. You won't get typical flavor or best results in many flat-basket brewers. The first feature to look for in a coffee maker is a v-shaped filter (similar to Melitta #2 or #4). There are several machines available for anywhere from $25 - $50 that do a great job and have a v-shaped filter. Black and Decker has one with an insulated 8-cup carafe and v-shaped filter, often on sale for under $30. It makes great coffee and the temperature is perfect. If you can go a little more upscale, Krups also makes excellent v-filter machines for under $100.
The Vietnamese coffee shops brew one cup at a time in small filters (called the Phin) devices that sit on top of the cup. The advantage of this method is that the coffee steeps in the grounds for the proper length of time despite the small volume. The French Press is also a great way to brew these coffees, sincve th grind is also perfect for the Press. We offer both these brewers in our Coffee-Brewing Accessories shop.
Coffee "keeping" time and methods: The coffee we import is roasted when ordered and comes directly from the producer to us; it is then sold immediately on the website. The coffee is not vacuum-sealed (except for the New Legendee), because the producers use a warm-seal method that closes the bags on the coffee when they are freshly roasted and still outgassing. The one-way valves allow the CO2 to continue to escape but not allow oxygen to come in.
In handling, the bags become flat. If the valve stops working, you can see the bag expand like a balloon! We call them puffers. It happens about once in 400 bags, and we discard the defective bag. That is how you know the other valves are doing their job...
There are two things to remember for fresh coffee: 1.) Oxygen deteriorates flavor within hours or days. Keep the bags sealed tightly with an elastic band, or in containers that don't have much extra air, and 2.) Extreme cold will slow flavor loss, but home freezers do NOT reach a low enough temperature to make a difference, so there is no reason to keep coffee in the fridge or freezer.
Latest Blog Post
These volcanic soil coffees are delicious and diverse... Read more...
Resources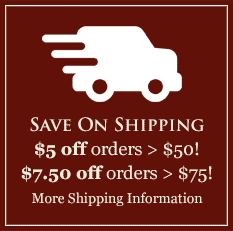 Featured Region
The Araku Valley of India
India's coffee tradition goes back 400 years or more, when a variety called Kent was first established in the Southern Hills. Arabicas predominated until the blight of 1870, when growers needed to hybridize to resistant varieties. The resultant strains had genes from Liberica and other unique, resistant species. Learn more and browse India's Araku Valley coffees here.