Gourmet Instants: G7, Brio, Q-Cafe
Gourmet Instants: G7, Brio, Q-Cafe
What is gourmet instant coffee? Put simply, it's coffee that tastes as rich, full and satisfying as a brewed cup - in fact, we have plenty of customers who prefer these instants to any brewed coffee on taste alone, never mind the incredible convenience. G7 instant coffee is extracted directly from the coffee bean, which gives a better cup of coffee than conventional freeze-dried coffee crystals.
The Asian instant coffee market has dozens of fiercely competing coffees. The coffees that rise to the top are the very best, the creme de la creme of instant coffees, and we are proud to bring the top instant coffees in all of Asia here to the United States, including Trung Nguyen's G7, Indochine Estates, and Q-Cafe.
3-in-1 Coffee is the most popular kind of instant, because it contains a very good creamer as well as sweetener in perfect proportion. All our instant coffees contain NO ingredients from China. G7 Original and Q-Cafe 3-in-1's contain small amounts of casein, a milk derivative, and G7 Cappuccino and Brio Coffee and Chocolate mixes contain premium skim milk powder from New Zealand. If you have a milk or coconut allergy, we recommend G7 Pure Black coffee as the safest choice.
Important: 1 packet of G7 makes 6 ounces of coffee, 1 packet of Q-Cafe makes about 7-8 ounces, and 1 packet of Brio makes 8-9 ounces of coffee. If you want to make a big mug (typically 12 ounces or more), use one and a half or two packets for best results.
Latest Blog Post
We're doing everything we can to help! Read more...
Resources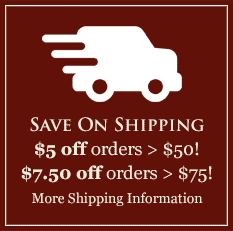 Featured Region
Brazil's Poços de Caldas
There is no other terroir in the world similar to the unique microclimate of Poços de Caldas, which is angled perfectly toward the sun. Poços de Caldas receives sharply divided day and night periods that begin with early morning sun full-on till 4 pm. The soil is enriched by volcanic minerals and rainforest humus. Learn more and browse Brazilian Volcano Coffees here.