Coffee-Brewing
We have collected some of the most useful coffee-related accessories we could find, including those necessary to extract the optimum flavor and to authentically recreate the Vietnamese café experience.
Although we have a separate Tea Accessories Shop, you will find many of these items listed in both shops. This is because they can be used equally well for both Coffee and Tea. If you enjoy both beverages, you will find these solutions to be extremely convenient and cost-effective.
Latest Blog Post
We're doing everything we can to help! Read more...
Resources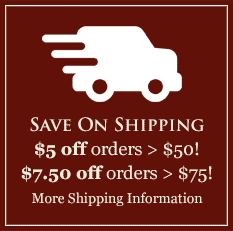 Featured Region
Brazil's Poços de Caldas
There is no other terroir in the world similar to the unique microclimate of Poços de Caldas, which is angled perfectly toward the sun. Poços de Caldas receives sharply divided day and night periods that begin with early morning sun full-on till 4 pm. The soil is enriched by volcanic minerals and rainforest humus. Learn more and browse Brazilian Volcano Coffees here.