Philippines
The Philippines are near to our heart. Heirloom Coffee's owner Len's wife is Filipina, and so are our crack team of packers who are responsible for packing and shipping your order. We have been working with Bantai and Bote Central for years to support infrastructure and provide well-paying jobs for coffee growers and gatherers in the Philippines.
All the Philippines coffees on this page represent an investment in the future of the Philippine people. Because we are direct importers, the coffee does not go through several middlemen to get here; as a result, the farmers get a far higher percentage of the proceeds.
Latest Blog Post
We're doing everything we can to help! Read more...
Resources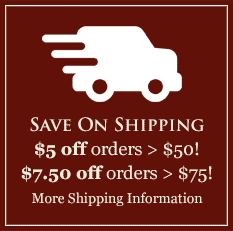 Featured Region
Brazil's Poços de Caldas
There is no other terroir in the world similar to the unique microclimate of Poços de Caldas, which is angled perfectly toward the sun. Poços de Caldas receives sharply divided day and night periods that begin with early morning sun full-on till 4 pm. The soil is enriched by volcanic minerals and rainforest humus. Learn more and browse Brazilian Volcano Coffees here.