Brewing
Here are our favorite coffee and tea brewers, as well as some unique sugar and milk items, to help you achieve the perfect cup. Some items, like the French Press (which was actually invented by an Englishman to brew tea), work well for coffee or tea.
---
Below is a full list of all the items in all the sub-categories. This is useful if you want to browse everything, but you might find it easier to select one of the sub-categories above.
Latest Blog Post
We're doing everything we can to help! Read more...
Resources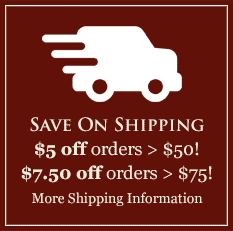 Featured Region
Brazil's Poços de Caldas
There is no other terroir in the world similar to the unique microclimate of Poços de Caldas, which is angled perfectly toward the sun. Poços de Caldas receives sharply divided day and night periods that begin with early morning sun full-on till 4 pm. The soil is enriched by volcanic minerals and rainforest humus. Learn more and browse Brazilian Volcano Coffees here.