Single-Use Filterbags (60 per pack)
Single-Use Filterbags (60 per pack)
These filterbags are a wonderful convenience for brewing both tea and coffee. The first time you use one, however, it can seem a bit tricky. After that, they take only a few seconds to use, no more time than a teaball or coffee maker, and there's no cleanup at the end! Use them for small quantity brewing of a cup, or make a small pitcher by filling them more fully, or using more than one.
We have them on hand all the time, for quick brewing of tea, coffee or cascara, and we also use them in cooking - great for putting whole spices in and then being able to remove them at the end without having things like whole peppercorns appearing in your noodles!
Some people pre-fill them with their favorite coffee from home and bring them to work in plastic bags, and just plop them in a mug with hot water to enjoy their favorite brew any time.
More Information
The bag is like a plastic sandwich baggie, made from hygienic cloth fibers that impart NO taste. It has a fold at the bottom to increase its capacity and a large flap at the top to use to seal the bag. You put your tea leaves, into the large pocket of the bag (don't accidentally put it into the fold at the bottom, that's an easy mistake to make the first time you try). Then, you invert the flap over the opening at the top of the bag. Don't tear the bag, just gently press the flap up and over the opening, just like a sandwich baggie, or turning a shirt sleeve inside-out.
In the first image above, the filterbag is being filled with tea. Use these ratios for our drinks: 1 tsp tea to 1 cup water, or 1 tbsp coffee to 1 cup water. You can make up to 6 cups of tea at a time with these extra-large filterbags.
In the second image, the filterbag's flap is lifted up and over the opening. You should slip your thumbs under the flap while pushing the corners down with your fingers, inverting the flap. Just one simple motion and you will be done. These can even be made ahead of time to bring with you to work or a friend's house.
We also use these filterbags to hold whole spices, such as cloves or peppercorns, when cooking. This makes it easy to remove the spices before serving, and safer for children or guests who might not expect the hard spices and accidentally hurt their mouths. The pouches work in any moist cooking method but shouldn't be used for frying.
Customer Reviews
Write Review
Makes super ice coffee

We've been using a couple of these we received as a free sample to make ice coffee - actually rinsing them in cold water and allowing to dry - and then reusing because we had no idea Len sold them. They are a real deal at 10 cent/bag. The resulting Len's coffee brews are excellent of course. Time to buy them

Posted by wiliam yeager on Jul 23rd 2017
Latest Blog Post
We're doing everything we can to help! Read more...
Resources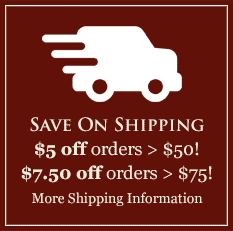 Featured Region
Brazil's Poços de Caldas
There is no other terroir in the world similar to the unique microclimate of Poços de Caldas, which is angled perfectly toward the sun. Poços de Caldas receives sharply divided day and night periods that begin with early morning sun full-on till 4 pm. The soil is enriched by volcanic minerals and rainforest humus. Learn more and browse Brazilian Volcano Coffees here.