Vietnamese Coffee
We have been importing the highest quality green coffee beans from Vietnam for over a decade and creating single-origin coffees and blends, including our popular Saigon Blends line of traditional Vietnamese style coffees. These are fresh-roasted here by us every day on our low-emissions electric roasters. These are always available, regardless of lockdowns or shortages affecting Vietnam. They are also 100% natural and vegan.
Trung Nguyen is the best-selling brand of coffee in Vietnam, with 800 coffeeshops throughout Southeast Asia. Travelers returning from Vietnam often remember their Trung Nguyen cafe experience and long to recreate it.
Their coffees include the Creative Coffees line of carefully blended coffees roasted in authentic Vietnamese deep butter-roast and their flagship coffee, Legendee (Sang Tao 8 in the domestic packaging). They also produce Asia's top-selling gourmet instant coffee... please look in our Instant Coffee section for these products.
Bach Coffee produces fine quality roasted coffee with no additives... we carry their 100% Robusta. We also carry two products from Highlands Coffee: their popular Moka roast coffee and their Ready-To-Drink (RTD) cans of delicious Vietnamese Iced Coffee.
---
Below is a full list of all the items in all the sub-categories. This is useful if you want to browse everything, but you might find it easier to select one of the sub-categories above.
Latest Blog Post
These volcanic soil coffees are delicious and diverse... Read more...
Resources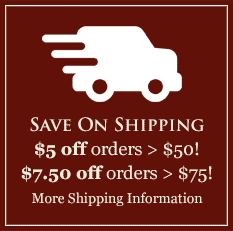 Featured Region
The Araku Valley of India
India's coffee tradition goes back 400 years or more, when a variety called Kent was first established in the Southern Hills. Arabicas predominated until the blight of 1870, when growers needed to hybridize to resistant varieties. The resultant strains had genes from Liberica and other unique, resistant species. Learn more and browse India's Araku Valley coffees here.