Trung Nguyen Coffee
Trung Nguyen is the best-selling brand of coffee in Vietnam, with 800 coffeeshops throughout Southeast Asia. Travellers returning from Vietnam often remember their Trung Nguyen cafe experience and long to recreate it.
Their coffees include the Creative Coffees line of carefully blended coffees roasted in authentic Vietnamese deep butter-roast and their flagship coffee, Legendee (Sang Tao 8 in the domestic packaging).
Sang Tao means "Creative" or Inspirational in Vietnamese. The domestic packaging therefore has the naming convention of Sang Tao 1, Sang Tao 2, etc.
Latest Blog Post
We're doing everything we can to help! Read more...
Resources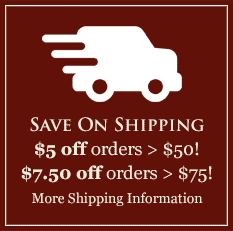 Featured Region
Brazil's Poços de Caldas
There is no other terroir in the world similar to the unique microclimate of Poços de Caldas, which is angled perfectly toward the sun. Poços de Caldas receives sharply divided day and night periods that begin with early morning sun full-on till 4 pm. The soil is enriched by volcanic minerals and rainforest humus. Learn more and browse Brazilian Volcano Coffees here.