Saigon Espresso #1
So we've had the Saigon Espresso #2 for years now, and people ask, where is the Saigon #1? Or, "Why is it called '2'"? Well, many years ago when the world was semi-sane, Trung Nguyen produced 2 whole bean espressos that were much-loved among our customers.
Espresso #1 was an Arabica-based, sharp, bright espresso that was favored by our coffee shop clients because it carried well in espresso specialty drinks where customers loaded on the milk and sweetener and flavor shots and maybe even made the little triple-heart foam art on it :-)
Espresso #2 was a balanced formula of Arabica and Robusta that was lower in acidity and brightness but had more body and crema, and longer persistence on the palate. It was more of a home sipping espresso, generally enjoyed in a simpler style than the coffeeshop specialty drinks.
Trung Nguyen discontinued these espressos in 2009 and all the fans of these coffees were very sad. After waiting more than 7 years for them to offer something good to replace them, we decided to make it ourselves. So first we re-created the Espresso #2, and people rejoiced! It has been a big a hit as the original and everybody is glad to have this Vietnamese-style of espresso available again.
And now we have a lot of demand for a more coffeeshop-style sharper espresso and so we present to the public the new, the improved, the better-than-it-ever-was-before... Espresso#1! For lovers of the "Short Black" and the specialty coffee drink that needs a strong espresso base, look no further, we have your coffee here!
NEW! 1 lb whole bean option. Please choose 1 lb or 8 ounce whole bean below.
Latest Blog Post
These volcanic soil coffees are delicious and diverse... Read more...
Resources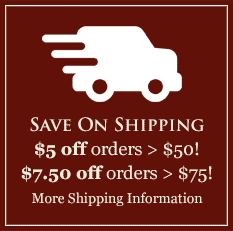 Featured Region
The Araku Valley of India
India's coffee tradition goes back 400 years or more, when a variety called Kent was first established in the Southern Hills. Arabicas predominated until the blight of 1870, when growers needed to hybridize to resistant varieties. The resultant strains had genes from Liberica and other unique, resistant species. Learn more and browse India's Araku Valley coffees here.